June 25
.
This week, I lost two Blogville friends.
Maggie made frequent appearances on Sue's blog, Graceful Greyhounds. Maggie was Sue's dad's Staffie and faithful friend to Song and Polly. I fell in love the first time I saw her sweet, dear face.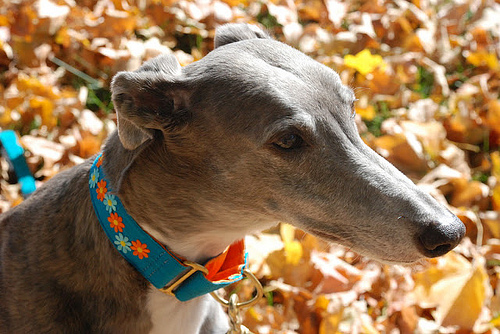 Blueberry was one of the first Greyhounds I met in Blogville when I started reading Tales and Tails. She was sister to Bunny, Morgan and Kuster.
If you would like to leave a condolence message, you may do so here for Maggie and here for Blueberry.
Heaven is richer and we are poorer with the passing of these two darlings. Rest in peace, Maggie and Blueberry.
I ONLY WANTED YOU
They say memories are golden
well maybe that is true.
I never wanted memories,
I only wanted you.
A million times I needed you,
a million times I cried.
If love alone could have saved you
you never would have died.
In life I loved you dearly,
In death I love you still.
In my heart you hold a place
no one could ever fill.
If tears could build a stairway
and heartache make a lane,
I'd walk the path to heaven
and bring you back again.
Our family chain is broken,
and nothing seems the same.
But as we are called one by one,
the chain will link again.
Author Unknown