August 25
.
Ann, at Harvest Moon by Hand, recently posted about favorite villains.  That got me thinking…who are my favorite villains?  Here are my top five: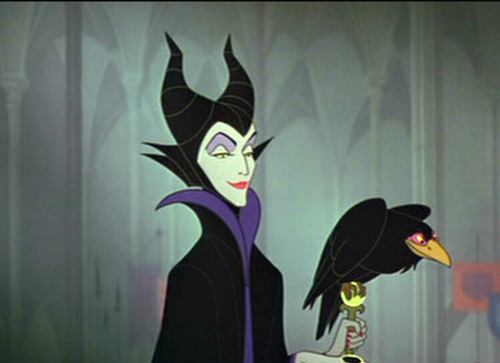 1.  Animated Villain – Maleficent (Sleeping Beauty)
She's just so angry and vengeful.  Plus, she can turn into a dragon!  I'm really looking forward to the upcoming movie Maleficent with Angelina Jolie.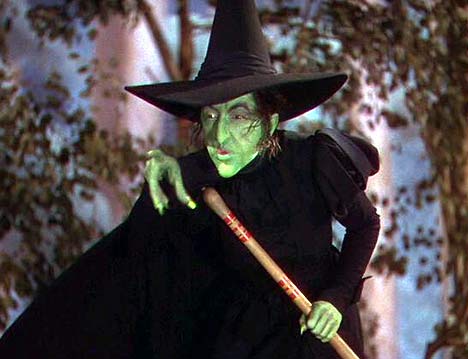 2.  Fantasy Villain – Wicked Witch of the West (The Wizard of Oz)
The Wicked Witch of the West, as played by Margaret Hamilton, is so iconic.
3.  Psycho Villain – John Doe (Seven)
Calm, calculating, intelligent and completely mad, Kevin Spacey played John Doe to terrifying perfection.
4.  Mob Villain – Tommy DeVito (Goodfellas)
No one plays unhinged and unpredictable like Joe Pesci as Tommy DeVito in Goodfellas.
5.  Horror Villain – Pennywise the Clown (It)
Watching and reading horror doesn't usually "stick" with me, but Pennywise did and totally creeped me out.
Who are your favorite villains?
Daily Inspiration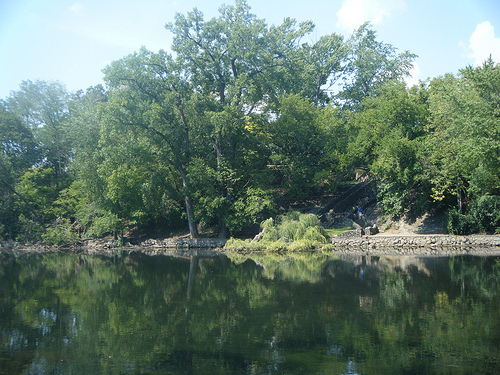 Nothing is more dangerous than an idea when it is the only one you have.
Emile Chartier
About the photo (taken on August 25)…I had a fun adventure on Saturday along the banks of the St. Joseph River in Mishawaka, Indiana.  I'll tell you about it tomorrow.  This is a view from Kamm Island.