December 22
.
Inspiration:
The Purl Bee – Molly's Sketchbook: Gold and Silver Coasters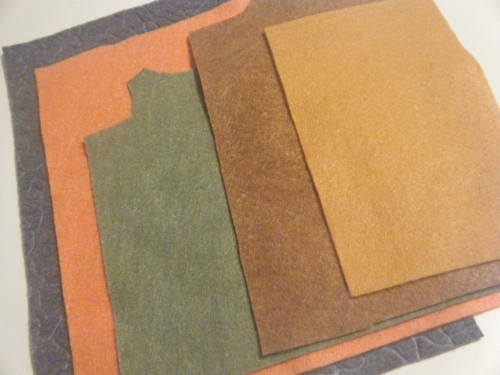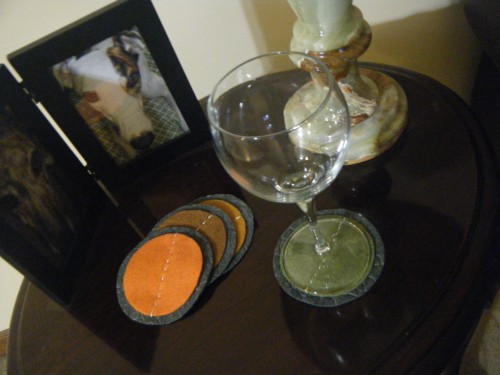 Supplies:
Felt
Embroidery floss
Pen
Scissors
Needle
Fabric glue
Circle templates (I used a Campbell's soup bowl and a mug)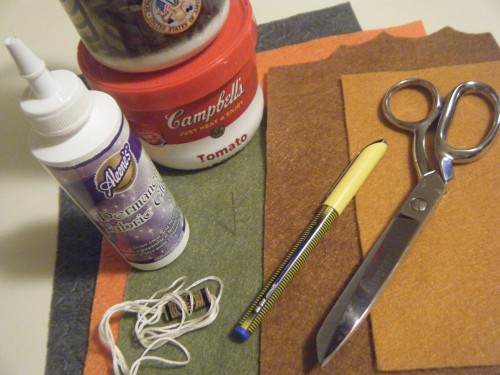 1.  Trace 4 large and 4 small circles on the felt and cut out the circles.  My large circle was 4″ in diameter and my small circle was 3.25″ in diameter.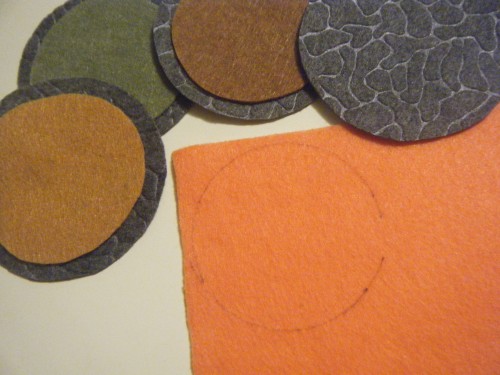 2.  Place a small circle on a large circle and sew a running stitch across the small circle to attach.  Leave a short length of floss on the bottom of the coaster at the beginning and end of the line of stitches.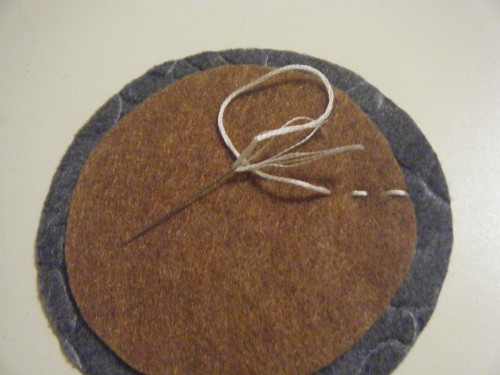 3.  Apply fabric glue to the floss ends on the bottom of the coaster.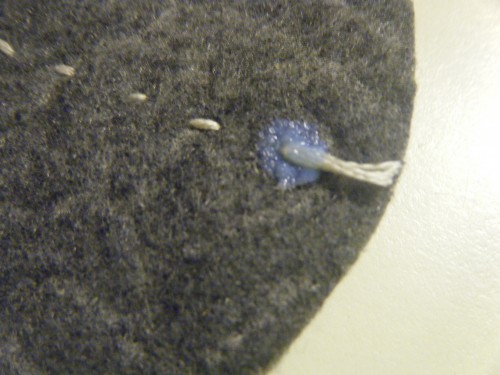 4.  After glue dries, trim excess floss.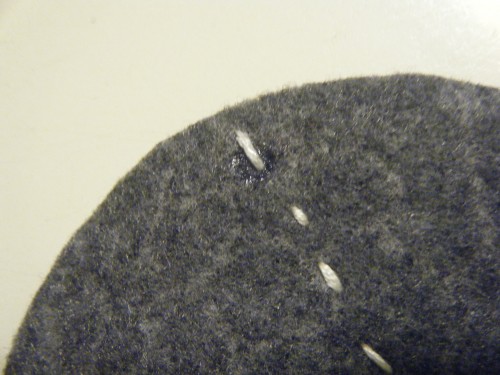 5.  That's all.  Now you have the perfect set of coasters for your decor or a great last-minute gift.