May 25
.
For the next couple weeks, I'm finishing my "girl" and "owl" paintings.  This week, I finished one of each.  A note…I took the "before" and "after" pictures at different times of day, so some of the changes may be attributed to the light rather than to an actual change.
 
Before
 
After
The only thing I did to this picture was change my little mod girl's belt.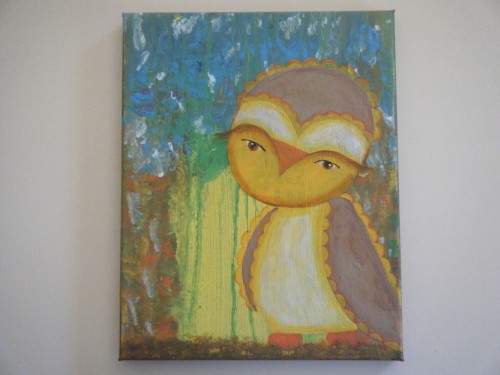 Before
After
I wanted to keep this owl soft.  I added blush to the cheeks, changed the color of the tummy and brow and emphasized the feathers.
The best and worst thing about finishing these paintings is saying, "That's it.  Stop."  I don't know if that will become easier the more I paint, or not.
Daily Inspiration
 
It ain't what they call you, it's what you answer to.
W.C. Fields