December 8
.
How is it that I'm just learning about freezer paper? Freezer paper is a thick, plastic-coated paper used for wrapping food for freezing. Here are a few of its other uses:
1. Protect work surfaces.
2. Use as a paint palette.
3. Cover school books.
4. Cover party tables and let your guests draw on it with crayons or markers.
5. Create templates. Draw the design on the paper side of the freezer paper. Temporarily adhere the plastic side to the fabric with a hot, dry iron. Cut out the shape, then peel off the paper.
6. Wrap packages for mailing or gifts.
7. Line shelves and drawers.
8. Use to catch spills in refrigerator drawers or bins, under pet dishes, when painting or potting plants.
9. Protect kitchen counters from raw meat juices.
10. Make banners for school functions, welcome greetings or parties.
That's a lot of fun and function in a box.
Daily Inspiration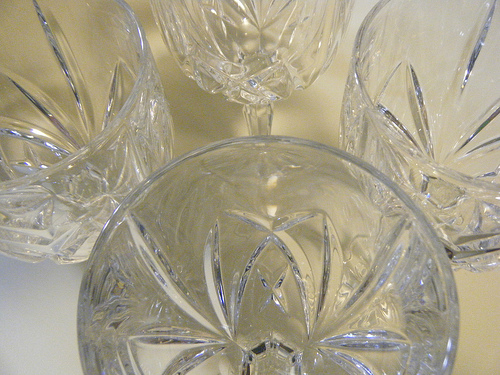 My idea of housework is to sweep the room with a glance.
Erma Bombeck