September 29
..
Inspiration:
A gift my niece made for me for hosting a Stampin' Up! party.  You can see the inspiration piece at the end of this post.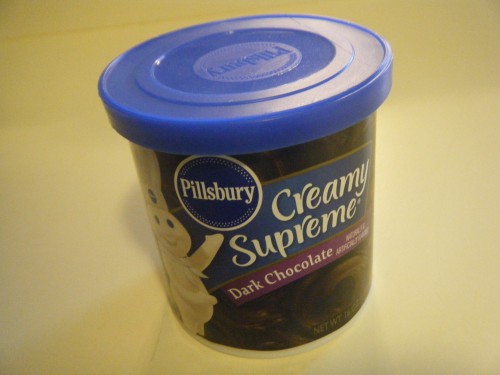 Supplies:
Frosting container
Craft foam
Craft foam decorations
Glue
Scissors (I used a rotary cutting system)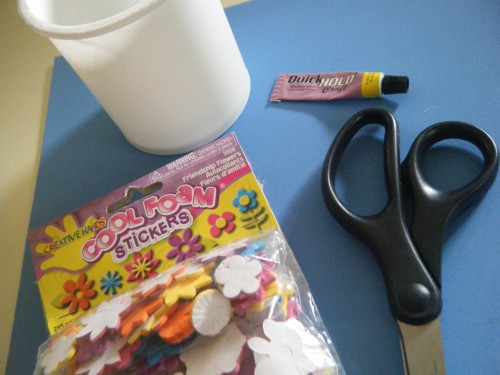 1.  Measure the frosting container.  To measure a round object, take a piece of string and wrap it around the piece.  Lay the string out on a ruler and you have your measurement.  My container measured 3-1/2″ x 10-1/2″.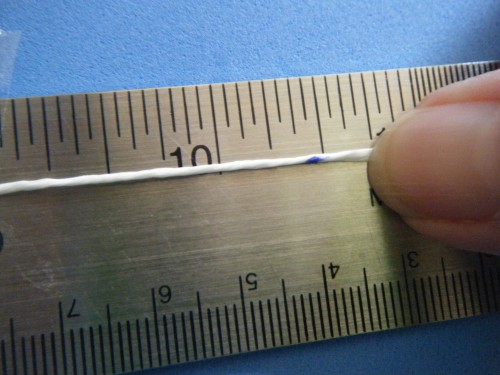 2.  Cut out a piece of craft foam for the background.  Apply glue to the back.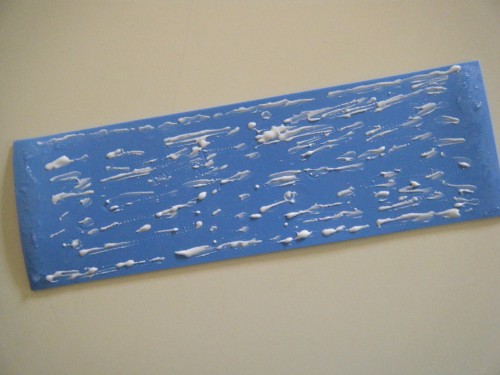 3.  Wrap the craft foam around the container.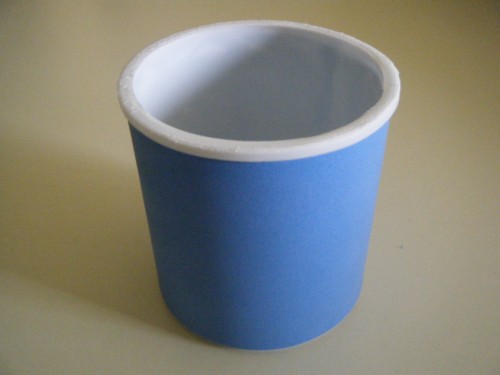 4.  Apply the decorations.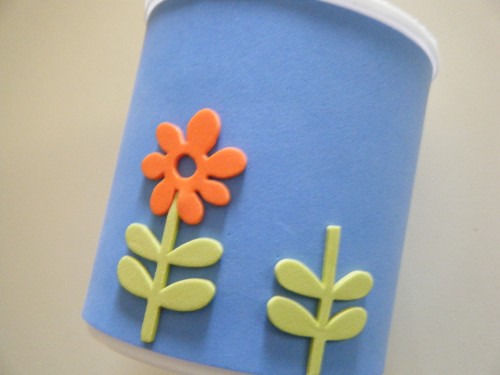 5.  You have a fresh, happy little pencil cup.  Think of all the possibilities.  You can use felt, paper, craft foam or fabric.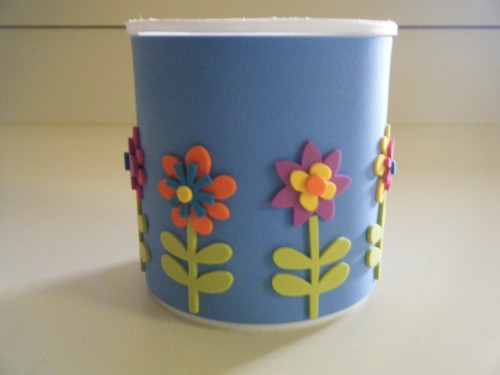 This is the inspiration piece.  It has my name on it.