July 16
.
It's summer! and time for frozen treats.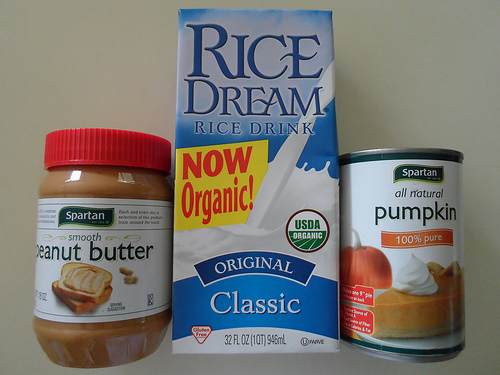 When we first adopted Casper, he had trouble with dairy products, so I started making him this special treat.
Casper's Pumpkin & Peanut Butter Houndie Ice Cream
2Â cups rice milk
1 can pumpkin
1/2 cup peanut butter
Stir together pumpkin and peanut butter.  Stir in rice milk (1/2 cup at a time) until smooth.  Pour into individual containers.  Freeze.
Super simple and delicious.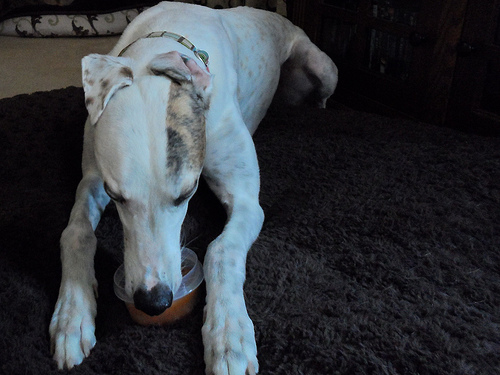 Another way to get frozen treats…win them.
Freedom, Casper and Nikki were super lucky and won a Frosty Paws Prize Package from Wyatt and Stanzie. If you love all things green and growing and super good looking pups, you'll love Wyatt and Stanzie's blog, Gardening with Wyatt.
The Frosty Paws Prize Package included an insulated backpack, a water bottle for the pups, a pop-up bowl, an insulated food container, a plastic bone filled with waste bags and…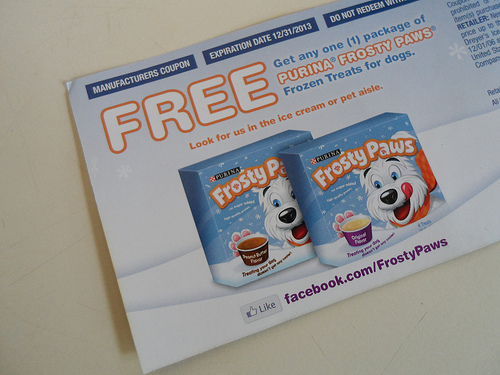 a Frosty Paws coupon!
Frosty Paws is so yummy!
Thank you, Wyatt and Stanzie!
Whether homemade or purchased, frozen treats are the best!