January 27
.
Inspiration:
I once saw a decorative pillow made from a button down shirt.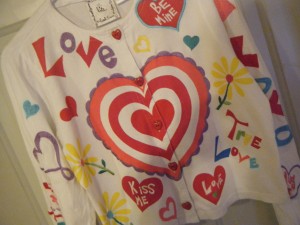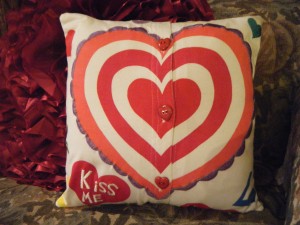 Supplies:
Girl's Top
Scissors (I used a rotary cutter and board)
Thread
Pins
Sewing Machine
Pillow Form (not shown in picture below)
Note:Â  This top will make a 12″ x 12″ pillow.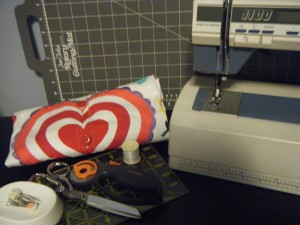 1.  Cut the sleeves off the top and separate the front from the back.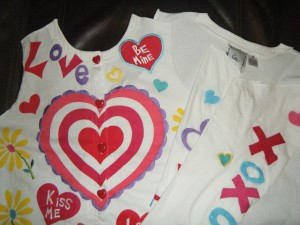 2.  Cut the front piece 1″ larger than your pillow form.  I used a 12″ x 12″ pillow form, so I cut my piece 13″ x 13″.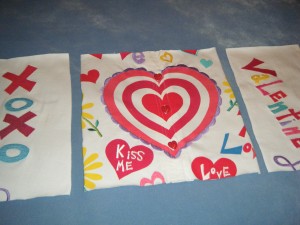 3.  Cut 2 pieces 13″ x 8″ (remember, these are proportioned for a 12″ x 12″ pillow form).  I used the sleeves.  These two pieces will form the envelope back of the pillow.  With each piece, fold one of the 13″ sides under 1/4″, then turn under 1/4″ again for a neat hem.  Neatly top stitch hem into place.
4.  Pin pieces, right sides together.  Stitch around the pillow cover using a 1/2″ seam allowance.  Trim the seam allowance to 1/4″.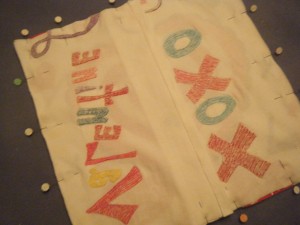 5.  Turn right side out and insert your pillow form.  You now have a great new accent pillow.