December 21
.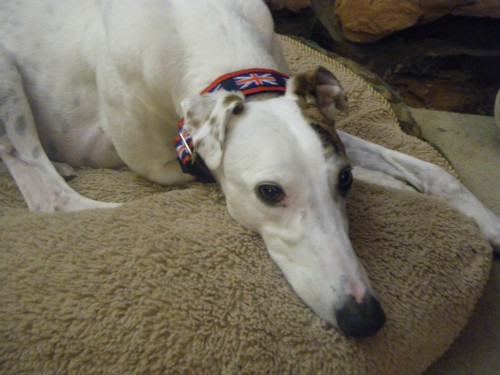 This is what I came home to yesterday…
Me:Â Â What's with the collar?
Casper:Â  I'm taking a trip.
Me:  You are?  Where to?
Casper:  Jolly ole' England, to see my cousin, Declan.  I'm a bloke, and I need to spend time with the blokes doing bloke-ish things.
Me:Â  Like what?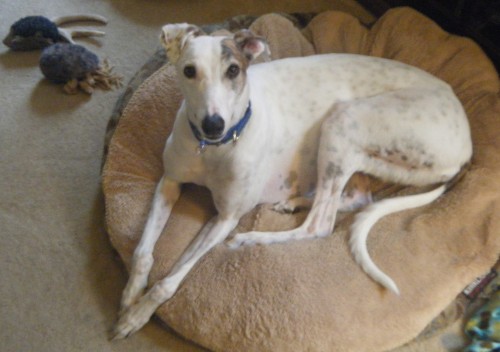 Casper:Â  I figure us lads will lift a pint or two at the pub, eat some fish and chips, maybe chat up a bird or two.
Me:Â  Why are you talking like that?
Casper:Â  I'm practicing my British, so I won't sound like a Yank.
Me:Â Â Well, I hate to tell you this, but you can't go.
Casper:  Now, don't get your knickers in a bunch!  I won't be gone long.
Me:  England is very far away.  You can't just put on your Union Jack collar and take off; you've never flown before.
Casper:  I thought it was just across the pond!  I figured I'd just walk.
Me:Â  The Pond is just a figure of speech for the Atlantic Ocean; but, that's not the only problem.
Casper:Â  What now?
Me:  The British Isles are rabies-free, so there are rules that must be followed before you can get in.  If you just show up, they'll stick you in quarantine for six months.
Casper:Â  I knew you'd throw a spanner in the works!
Me:Â  Sorry, mate.