October 6
.
I saw an interesting article in the October 2012 issue of Better Homes and Gardens magazine about the differences between these "fall-harvested cousins."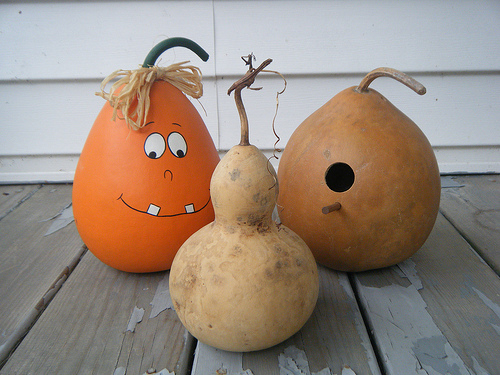 Gourds
True gourds are hollow, non-edible and known by shape–swan, bottle and dipper to name a few.  I painted the cute jack-o'-lantern about 15 years ago.  It still looks great.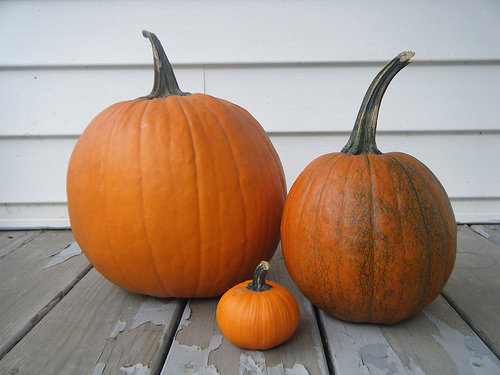 Pumpkins
Pumpkins are technically squash, but I would venture to say that no one who sees a pumpkin thinks, "squash."  Pumpkins come in a wide range of sizes and are a decorating staple for fall.  If you want to eat the pumpkin, make sure to choose a baking variety that is bred for flavor.  The medium size pumpkin is a baking pumpkin.  I know this because that's how it was sold.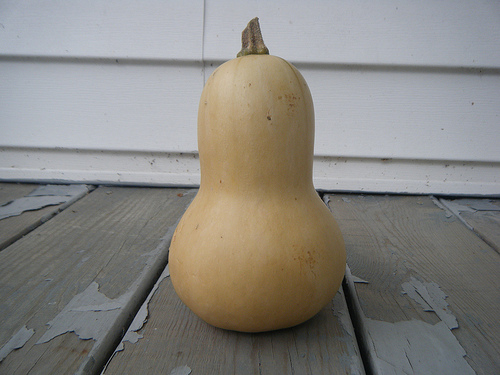 Squash
Winter squash has a thick rind and can be stored for much longer than the varieties of summer squash.  This thick rind makes winter squash ideal not only for storage but also for decorating.  Decorate now, eat later.
Novelty Varieties
Often incorrectly called gourds, novelty squash are generally edible but more often used as decorations.
Daily Inspiration
 
 How beautifully leaves grow old.  How full of light and color are their last days.
John Burroughs