August 16
.
Back in May, I ran a series of five questions that were meant to get you (and me) thinking about memorabilia and hopefully identifying some of the special treasures.  When I originally posted these questions, I didn't answer them, but now I am.  Here's the third question:
What 5 things tell the story of your life?
I used these categories when picking my items:Â Â childhood, military, motherhood, marriage and family.
1.  First Frog
I've collected frogs all my life.  This was my first frog; a gift from my grandma.
2.  Class A Uniform
A soldier's dress uniform is a "history" of their military career, and it's a lesson in humilty when you try it on years after you retire.  "Yes," I can't button mine.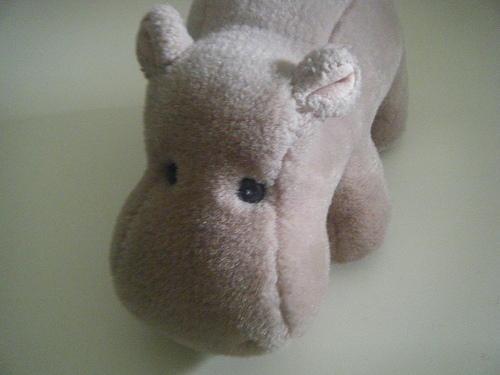 3.  Pink Hippo
I don't even want to think about all the stuffed animals that have passed through our lives during my daughter's childhood, but only two make "treasured" status for me.  Pink Hippo is one of them.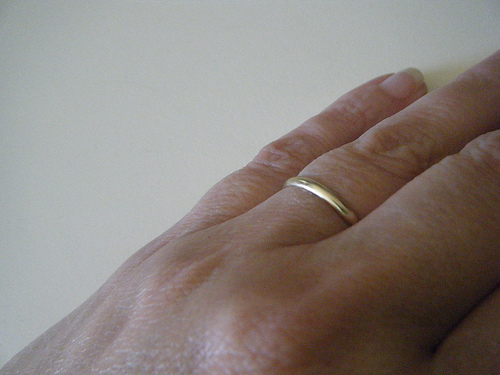 4.  Wedding Band
It's simple, but the most meaningful symbol of my marriage.
5.  Quilling Picture
I've shared many of the wonderful things my mother made.  This is a shadow box picture made with quilling paper.  It's one of my favorite things.  The details are amazing, and I treasure it.
Daily Inspiration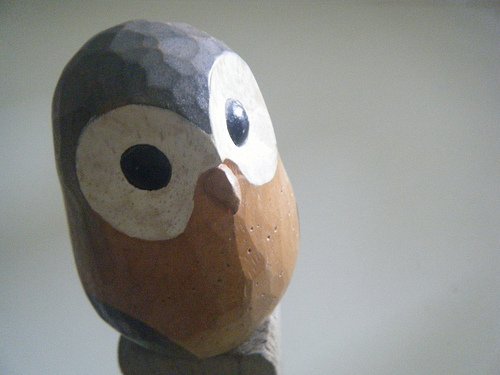 Life is a long lesson in humility.
James M. Barrie
About the photo (taken August 15) …I spent a little time taking pictures of some of my favorite knickknacks.  My mom picked up this owl secondhand and my daughter and I loved him.  When my mom was ready to get rid of him, she passed him on to us.  I think one day he'll be an "heirloom."  He's perfect for sitting amongst the books.