July 13
.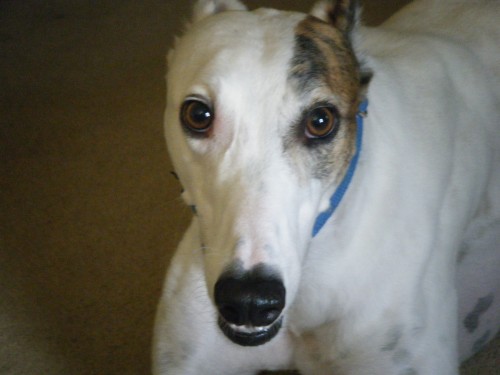 Thursday, May 7th was Casper's 3rd Birthday!  Casper's racing name was Try N Ryan.  He came to us with the "pet" name of Casper.  It seemed to fit him, so we kept it.  Actually, we're very unoriginal when it comes to naming our pets.  Casper was fostered by my friend Amy and her husband.  It was through Casper that we became friends.  All I can say about my Caspie is that he's the sweetest boy in the whole world.  He's a good boy and infinitely patient.  He's playful, does funny after-bath zoomies and has learned to manipulate his sister, Freedom, with passive-aggressive behavior.
I was trying to think of something fun to do for Casper's birthday.  I didn't want to get Casper toys since Freedom got toys for her birthday.  I first saw PetCakes by Lucky Paws on Kristin G.'s blog, Dogs Rock!! So I picked up a box.
PetCakes are fun and easy.  I purchased the PetCakes Starter Kit.  You get a PupCakes Pan and two packets of mix.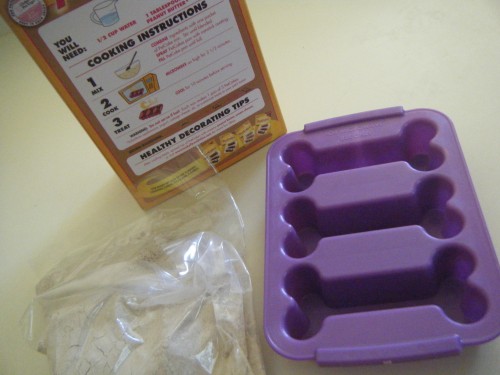 To make the PetCakes, you mix one of the packets with 1/ 2 cup of water and 1 Tbsp. of peanut butter.  Spray the PupCakes pan with nonstick coating and fill the pan until full.
Microwave for 2-1/2 minutes and after they have cooled…Voila!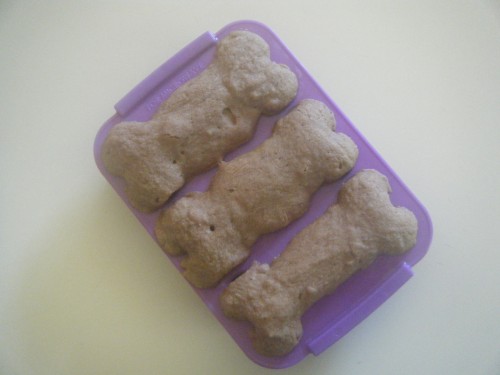 Reviews were mixed.  Casper took his, dropped it, sniffed, then "sat" so that I would give him a different treat.  Freedom gobbled hers up and then while Casper was sitting, nabbed his and ate it before I could grab it back OR take a picture.  So, Freedom says, "Yay," and Casper says, "Nay."  I am going to make them again and experiment a little.
We topped off the day with a doggie ice cream treat.  Happy Birthday, Casper!