November 10
.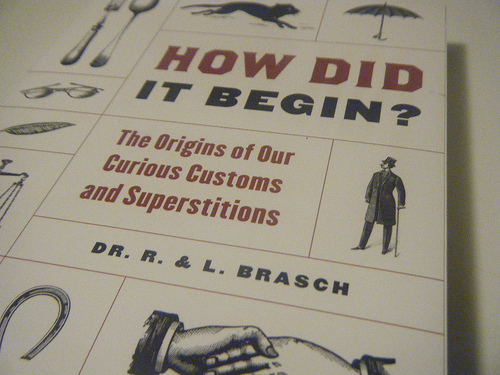 Sometimes I pick up a book like this because the bargain books are less expensive than purchasing a magazine. Â Also, I'm a sucker for trivia and interesting bits, so this book caught my attention. Â Did you know this is how these began?
The Mad Hatter
This saying was the result of an early occupational hazard of those who made hats before the Industrial Revolution. Â The hats were mostly made from animal fur, such as beaver and rabbit, with mercury, also known as quicksilver, being used in the processing. Â Mercury's harmful qualities were not realized at the time and the hatters, through frequent handling of the dangerous liquid metal, slowly absorbed it into their systems and poisoned their bodies. Â The first symptoms appeared as "the shakes," soon followed by mental aberrations.
The Barber's Pole
The red and white striped barber's pole is a relic from the days when barbers not only cut hair, but were also surgeons. Â During the process of blood-letting, it was customary for the patient to grip a pole tight in his hand, which made the veins swell and the blood flow freely. Â In the process, the pole became bloodstained which led barbers to paint the entire pole bright red, thereby concealing any actual blood. Â When not in use, the pole was hung outside the shop and the barber wound bandages around it. Â Eventually, the real pole and bandages were replaced with one painted red with white stripes and became a barber's trademark.
The Piggy Bank
During the Middle Ages metal was rarely used for common household utensils as it was too expensive. Â More economical was a type of clay then commonly known as pygg. Â It was also used for dishes, pots and jars and eventually all earthenware was referred to as pygg. Â Frugal housewives would put aside what money they could into one of these pots or jars and the container came to be known as the pyggy bank. Â At some point, the origin of the term was forgotten, and when a customer ordered a pyggy bank, the potters erroneously produced a pig-shaped moneybox. Â The piggy bank captured people's imagination and caught on.
Art Every Day Month
I'm participating in Art Every Day Month.  Every day during the month of November I'm going to start a painting. Most won't be finished, but I'll get something started…a lot or a little
Daily Inspiration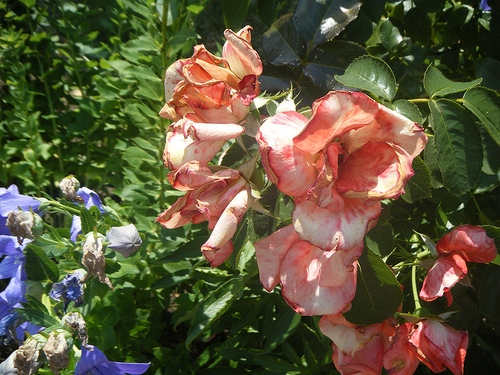 Love is a game that two can play and both win.
Eva Gabor