February 3
.
I'm taking Juliette Crane's How to Paint a Girl E-course.  I chose this course because the only type of painting I've ever done was very dependent on patterns, and I wanted to try painting a little more freestyle.  This week, Juliette showed us how she paints faces and hair.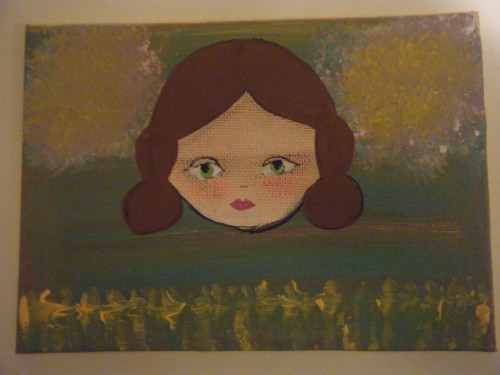 I wanted to practice on some smaller canvases, so I prepared three new background and started to paint three different girls.
I thought it would be fun to show you the girls as they were just getting started.  The fun thing about this course is that Juliette shows you how to develop and work with the girls until they become who they want to be.  Let's see who these three want to be. 
Daily Inspiration
 
I am learning all the time.  The tombstone will be my diploma.
Eartha Kitt