February 24
.
This week, I learned how to paint The Organic Girl, in Juliette Crane's How to Paint a Girl E-course.  Here's a picture of my first organic girl.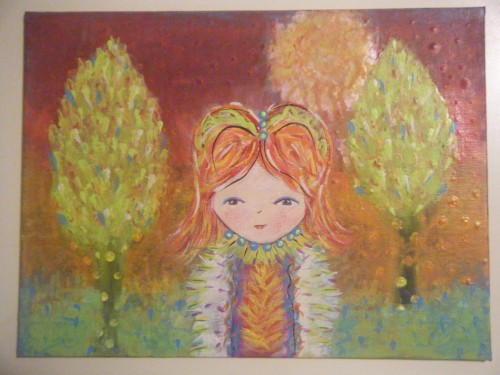 The organic girl is a "simple" girl that lets a favorite background shine through.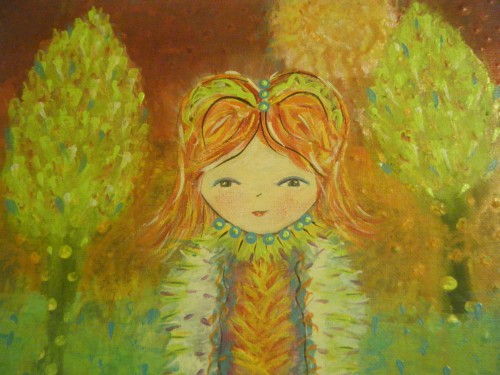 Daily Inspiration
 
Dreams say what they mean, but they don't say it in daytime language.
Gail Godwin