October 5
.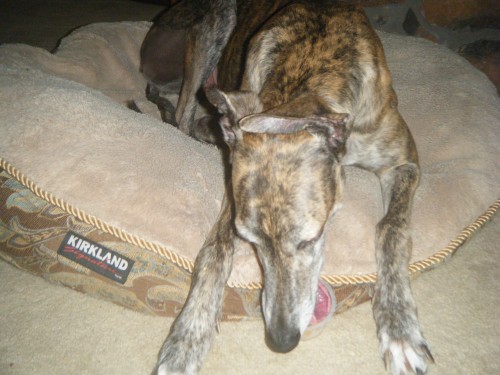 Freedom, Casper and Nikki LOVE ice cream.  Unfortunately, Casper has "issues" with dairy (even yogurt), but here's a recipe everyone can enjoy:
Casper's Pumpkin & Peanut Butter Houndie Ice Cream
2Â cups rice milk
1 can pumpkin
1/2 cup peanut butter
Stir together pumpkin and peanut butter.  Stir in rice milk (1/2 cup at a time) until smooth.  Pour into individual containers.  I re-use shallow yogurt cups.  Freeze.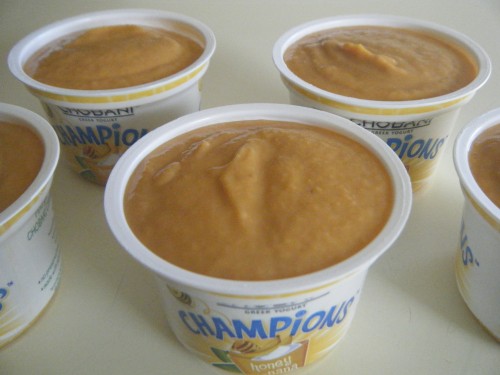 Fun Fact:  Doggie ice cream is how I found the first blog I ever read faithfully and that's still my favorite…Tales and Tails.  Our Greyhound group linked to this post, and life hasn't been the same since.