April 1
.
Here's what's been happening in my studio…NOTHING.
The last several days, I've been in a real cleaning and tossing mode. I don't experience this mode often, so when it comes upon me, I take advantage. Hopefully this will pave the way for some guilt-free painting later this week.
This Week's Inspiration
In 2013, I'm doing Inspiration Mondays and Results Thursdays. Every Monday, I'll post a painting "inspiration" and then on Thursdays, I'll post how I'm interpreting that inspiration.
Last week's inspiration was from my friend, Susan…NATURE, THE WOODS, TRILLIUM. This is the little mouthless girl that came out of that inspiration…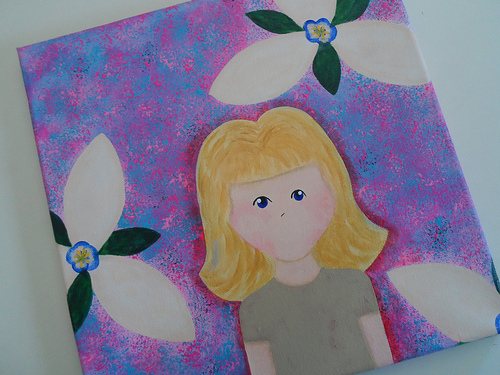 This week I'm going repeat Susan's inspiration and focus more on the "nature" and "woods" elements. I'll also give my little trillium girl a mouth.