April 16
.
This past week was busy, busy, busy.  I made a button flag for Wednesday's "Try Me" project.
I made two new yarn vases.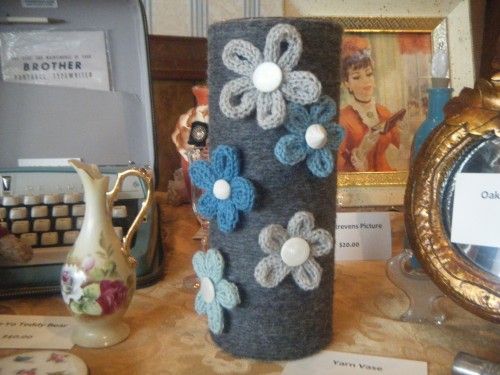 I prepared for the All Things Handmade & Vintage Spring Market.  I set-up my table at home and got everything arranged.
I took pictures, so I could reference them at the show.
It worked out really well.  I carried everything in and had my table set up in 35 minutes.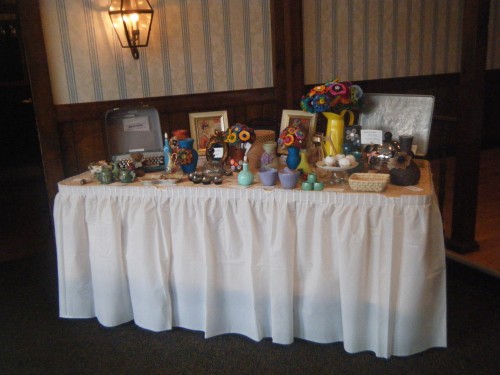 Boy, oh boy…I didn't do well at the show.  Two sales.  It was a wonderful show; I just didn't have popular items.  Maybe I'll pick up a few new readers.
Thank goodness, little bear didn't sell.  I priced him aggressively so that only someone worthy could purchase him.  So glad that person didn't show up.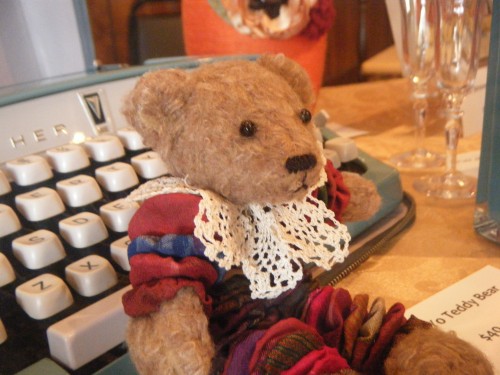 I did a couple art journal pages…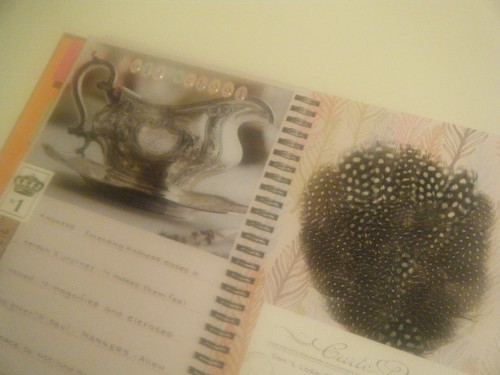 and painted (sort of) four owls.
 
I'm worn out!
Daily Inspiration
 
 All that we behold is full of blessings.
William Wordsworth