April 23
.
This past week, I continued with "button" projects for April's "Try This" posts.  Antique buttons were the focus.
As a tiny bouquet.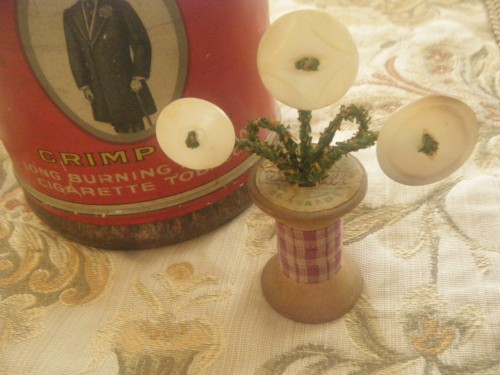 In a dish.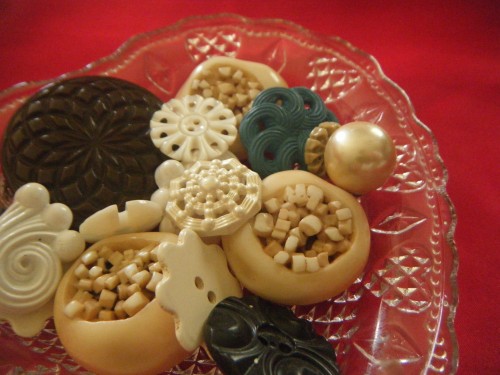 As part of a picture.
I spent a fun evening with my card club gals, and we made these two cards.
One inspired by a card on Mary Fish's website, Stampin' Pretty.
One that our Stampin' Up demonstrator, Char, created.
In my How to Paint an Owl E-Course, we learned how to add embellishments to our owls.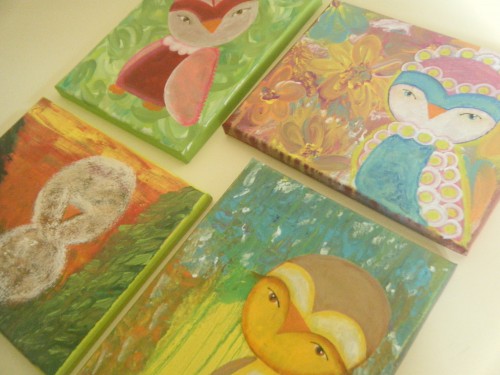 Daily Inspiration
 
The soul speaks in image.
Carl Jung