April 8
.
Here's what's been going on in my studio…
I wanted to find a way to store my paintings while I'm building up what I need to do an art fair. I thought it might be fun to hang them up in my studio, and I was right…I love it. I used the removable adhesive hooks which should give me a lot of flexibility because I can move them around without damaging the walls. As I add more paintings to the walls, I'll post new pictures.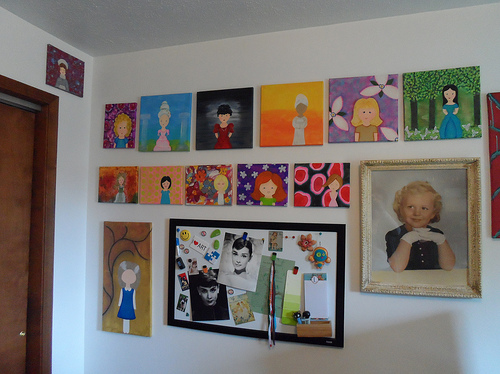 I also painted these backgrounds on small canvases.
This Week's Inspiration
In 2013, I'm doing Inspiration Mondays and Results Thursdays. Every Monday, I'll post a painting "inspiration" and then on Thursdays, I'll post how I'm interpreting that inspiration.
Last week's inspiration was from my friend, Susan…NATURE, THE WOODS, TRILLIUM. In fact, I used this inspiration for two weeks. Here are the two paintings that came out of that inspiration…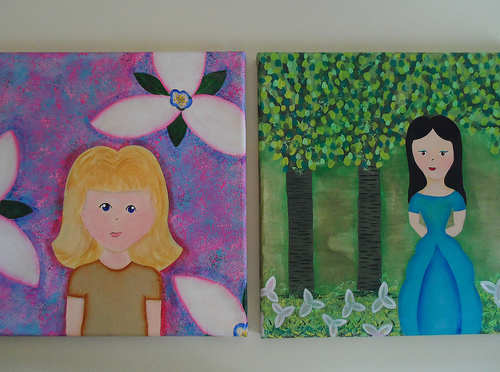 This week's inspiration comes from my friend, Amy…DOG LOVER.