August 20
.
Here's what I did this past week…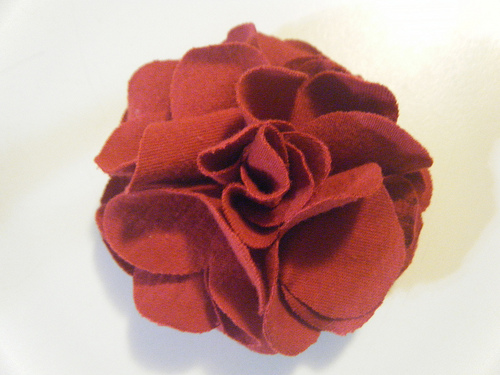 I made a new flower for my "Try This" post.  Very easy and fun to make.  Instructions are here.
I stopped work on my Mixed Devotions bottles and started work on my Make Every Minute Count Art Doll.  I only have until August 25 to take advantage of the online tutorials.  After that, the only way to see the lessons is to purchase the class DVD.  I want order the DVD for the Mixed Devotions class, so I need to speed up on the Make Every Minute Count Art Doll class.
I did a little travelin' last week for work and for pleasure, so there wasn't too much going on my studio.  I did have a chance to do more photography though.
I'll repeat this information about The August Break 2012, every Monday in August. 
During August, I'm participating in The August Break 2012 that is sponsored by Susannah Conway.  Here's what The August Break 2012 is all about:
How it works: you simply share one photo (or more!) each day on your blog – Monday to Friday, or every day. Or whenever you feel moved to share. Using any camera – DSLR, compact, Polaroid, Holga, iPhone (my choice), Instax, film or digital – with or without words – anything goes! – for the whole of August. No pressure – just looking at August through your camera lens as a way to be more present this summer. And to have a little break from the pressures and expectations of regular blogging.
There are NO RULES, people! Just sunshine (hopefully) + a bit of fun. And lots of lovely photos to look at and new blogs to discover.
I use photos I've taken every day for my "Daily Inspiration" segment, but they are not always taken that day or that week.  To challenge myself for The August Break 2012, all my "Daily Inspiration" photos for August will be taken within a day or two of when they appear.  I'll also include a line or two about the photograph. 
Daily Inspiration
 
 
I am my best work— a series of road maps, reports, recipes, doodles, and prayers from the front lines.
Audre Lorde
About the photo (taken on August 18)
…These silos are a part of the landscape of my life.  Situated on US 31 South outside of LaPaz, Indiana, I first remember them while traveling south to visit my mother's family in Tennessee.  I can't imagine how many times I've driven past them.  They are an enduring image in my life.  I took a picture of these silos in March 2012 and posted it on
May 27
.  Definitely two different "looks."