August 27
.
Here's what's going on in my studio…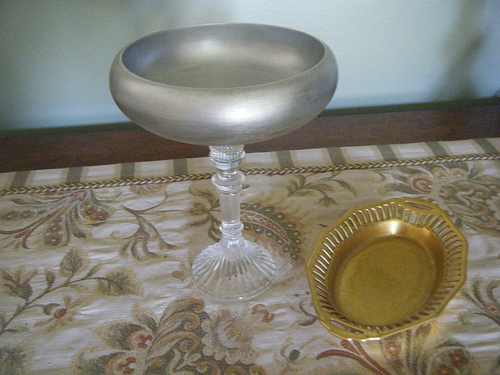 My "Try This" posts for August feature ideas from thrift store finds.  This week, I made a candy dish from a candlestick and a wooden bowl.
This was the last week of Artful Gathering classes, so I am finishing up my Make Every Minute Count Art Doll.  I just need to finish the wings and assemble her.  You can check out the finished result on Friday (I hope).
I also finished up my August project for the Blogsville Ladies Crochet Society…an Amigurumi Beach Pebble.  I'll post a picture on Friday.
This is the last week for The August Break 2012, sponsored by Susannah Conway.  Here's what The August Break 2012 is all about:
How it works: you simply share one photo (or more!) each day on your blog – Monday to Friday, or every day. Or whenever you feel moved to share. Using any camera – DSLR, compact, Polaroid, Holga, iPhone (my choice), Instax, film or digital – with or without words – anything goes! – for the whole of August. No pressure – just looking at August through your camera lens as a way to be more present this summer. And to have a little break from the pressures and expectations of regular blogging.
There are NO RULES, people! Just sunshine (hopefully) + a bit of fun. And lots of lovely photos to look at and new blogs to discover.
I use photos I've taken every day for my "Daily Inspiration" segment, but they are not always taken that day or that week.  To challenge myself for The August Break 2012, all my "Daily Inspiration" photos for August will be taken within a day or two of when they appear.  I'll also include a line or two about the photograph.
Daily Inspiration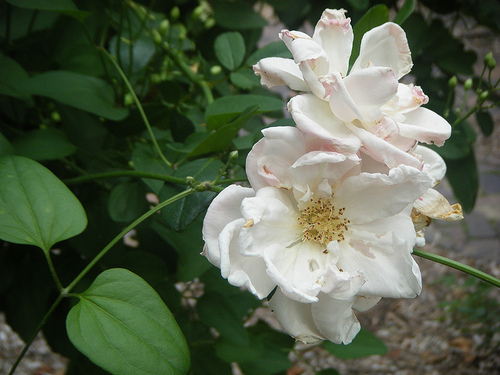 Deep summer is when laziness finds respectability.
Sam Keen 
About the photo (taken on August 26)…I took this photo in the garden of the Oliver Mansion where I volunteer as a docent.  Still beautiful and full of blooms, you can see that things are starting to fade.  Autumn will be upon us before we know it.