December 10
.
It's been a light week, in my studio…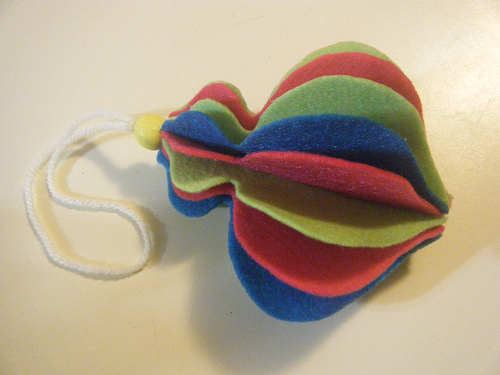 I made this felt ornament for last Wednesday's "Try This" post.
Here's something that's fun…
The Pet Blogger Challenge is on January 10. Sponsored by GoPetFriendly.com, it is a community event that gives pet bloggers from around the world the chance to get to know each other, find out what motivates them, share tips for making their blogs better, commiserate, inspire, and support each other. It's an opportunity to celebrate what they've accomplished over the last year, recognize how they've changed and grown, and lay out their vision for the year ahead.
I'm not really a pet blogger; I'm sort of a pet blogger, but I have a lot of pet blogger friends, so I figure that qualifies me. The challenge questions will be posted in a few weeks then, on January 10th, the participants will post their answers to the questions. Sounds like fun.
Daily Inspiration
Life is what we make it, always has been, always will be.
Grandma Moses