February 20
.
Here's what I've been working on…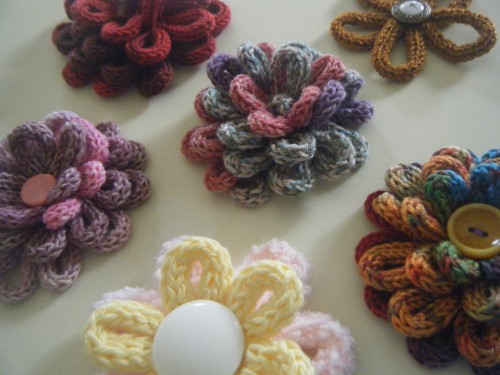 I love making flowers, so it no surprise that I made some flowers from my spool knitted tubes.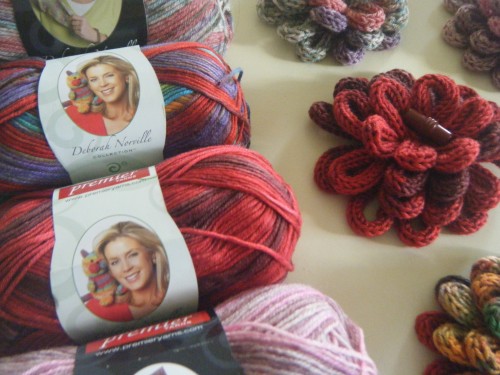 I enjoyed working with the Deborah Norville Serenity Sock Weight Yarn.  I made four of the large flowers using different colors.
I also made some smaller flowers using one strand of embroidery wool.  I enjoy playing around with the different yarns as each is so unique.  Currently, I am storing up my flowers and plan to use them on my yarn vases and on some canvases.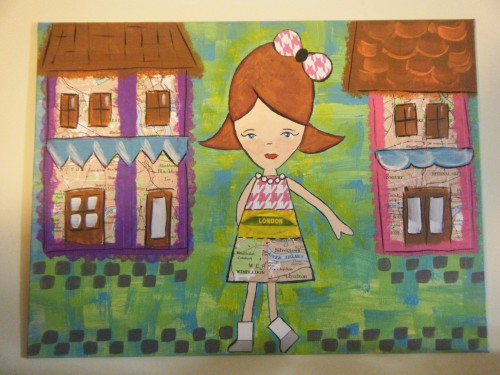 This week, I painted my first "Paper Doll Girl."  I'm learning to paint these girls by taking Juliette Crane's How to Paint a Girl E-Course.
A friend at work invited me to her card club and we made these two beautiful cards:
This beautiful card was inspired by Inking Idaho.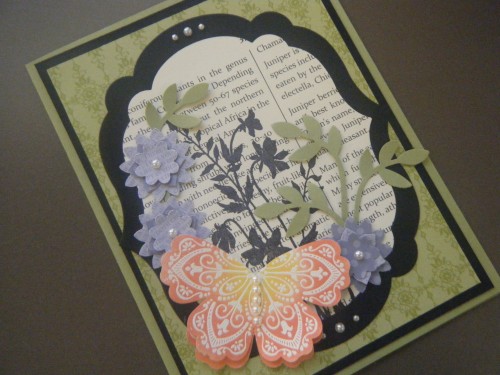 This beautiful card was inspired by Stamping With Sandi.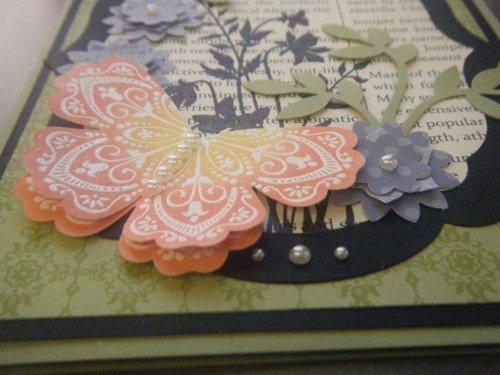 Daily Inspiration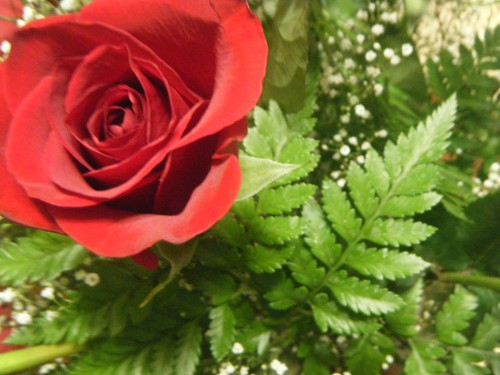 We can only be said to be alive in those moments when our hearts are conscious of our treasures.
Thornton Wilder