January 16
.
No pretty flowers this week.  This week was all "prep" work.  Here are some of the things that happened: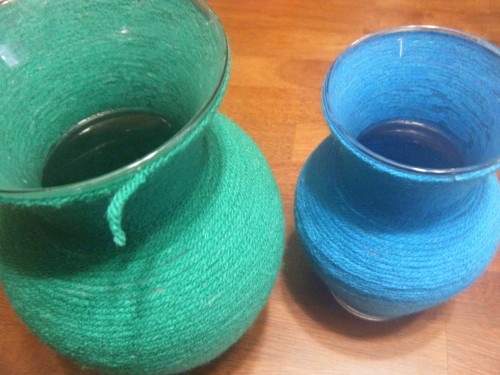 I glued the "tails" on all my yarn vase.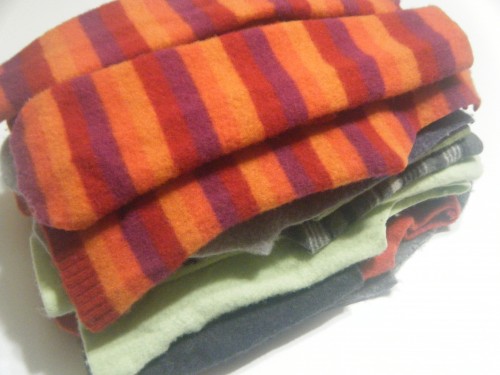 I removed the lint and pills from my felted wool sweaters and cut them into more functional pieces.  I did this for two reasons, (1) they'll store better…flatter, and (2) it gives me a better sense of how big the pieces of felt are so I can start imagining what to do with them. 
Most of the sweaters yielded three pieces, two sleeves and the body.  I did not remove the seams from the sleeves or the body because I might find the seams useful in a future project…for instance, a pillow.  A few of the sweaters had a turtleneck or hood, so those sweaters yielded an extra piece.  I also saved some cuffs and bands that looked like they could be used.
Going through the sweaters, I decided that approximately half of them needed to go through one more wash and dry cycle.  They didn't appear to be fully felted.
I also gathered up some brass pieces that I'd purchased.  This week, I plan to clean them up and prime them for painting.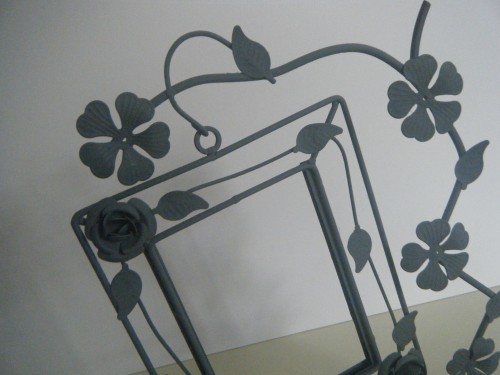 Nothing exciting, but it felt good to get this work done.
Daily Inspiration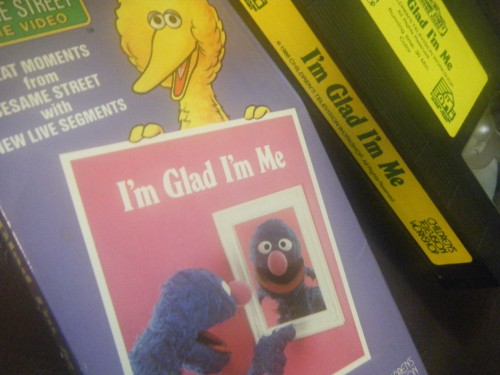 The thing that is really hard, and really amazing, is giving up on being perfect and beginning the work of becoming yourself.
Anna Quindlen