January 2
.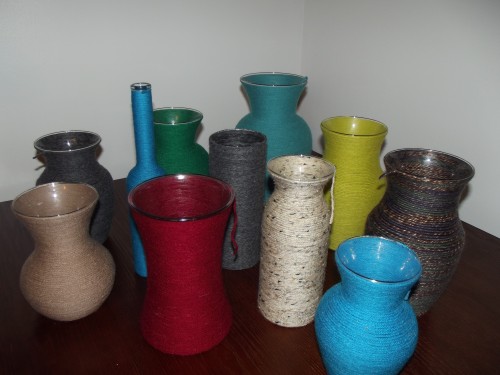 This week, I created some "canvases" for myself.  Back in July, I made a little yarn vase and was hooked; so, I wrapped some new vases.  Now, I'll work on some embellishments for them.  I don't know if it is easier to create a background and let that inspire me, or plan the whole project in advance.  Since I don't have a distinctive "style" or process,  I'm going to start with a background and move forward from there.
This year, I'm participating in the Creative Every Day Challenge.  Simply put, it's a challenge to do something…anything that is creative, every day.  To help myself "remember," I hung up a calendar to record my progress.  This is the lovely Celebrating Greyhounds 2012 Calendar.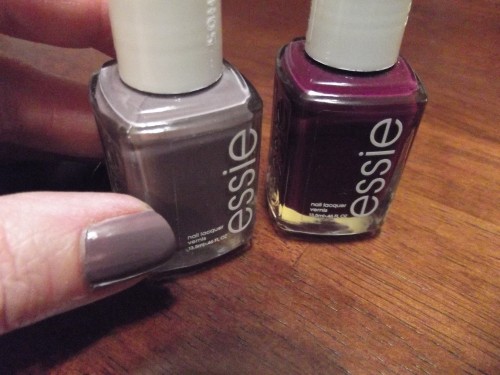 Something else I did that was creative…I moved into the 21st century with my nail color.  I'm currently sporting Essie "Merino Cool" on my fingernails and Essie "Bahama Mama" on my toes.
Daily Inspiration
Until one has loved an animal, part of one's soul remains unawakened.
Anatole France