January 9
.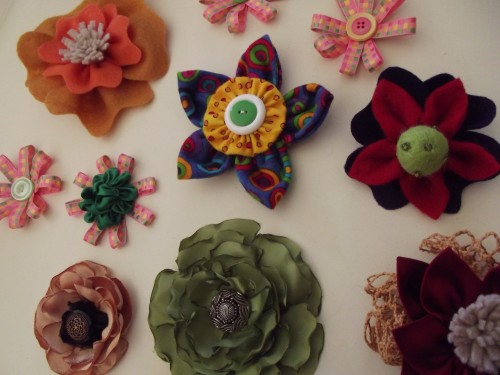 This week, I spent time making flowers, felting wool sweaters and taking photos. 
I love to make fabric flowers.  It's satisfying to me to take bits of fabric, felt or ribbon and form it into a pretty flower.  Here are a few that I made:
I also spent time taking photos.  Currently, I'm taking an e-course from Susannah Conway called Photo Meditations. 

I wanted to take this course to help me understand photography better so I can improve the photos I post on my blog.  I admire beautiful and intriguing pictures, but have never been especially interested in photography.  It is a thought provoking course, so I'm hopeful that I will learn some things and improve my attitude about photography.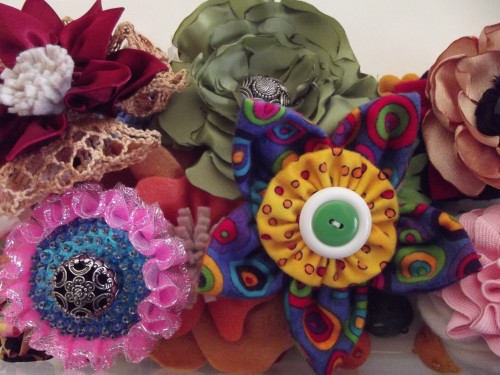 A struggle I had this week was all the things I did that didn't "turn out" and that I had to pitch.  I know this is part of the process, and I need to relax into it.  Last week, Nellie's mom (The Cat From Hell) commented with this quote from Scott Adams, "Creativity is allowing yourself to make mistakes.  Art is knowing which ones to keep."  I need to remind myself of this on those days when it seems like everything I do ends up in the trash can.
Daily Inspiration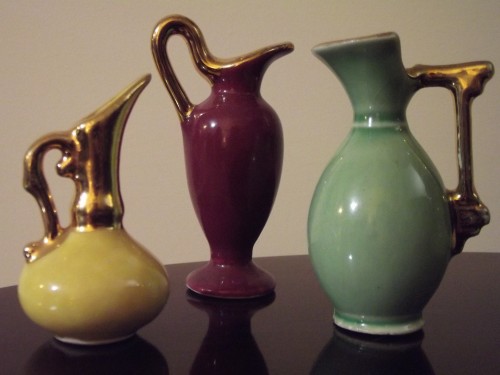 There came a time when the risk to remain tight in the bud was more painful than the risk it took to blossom. 
Anaïs Nin