July 1
.
Here's what's happening in my studio:
This Week's Inspiration
In 2013, I'm doing Inspiration Mondays and Results Thursdays. Every Monday, I'll post a painting "inspiration" and then on Thursdays, I'll post how I'm interpreting that inspiration.
Last week's inspiration was from The Typist (Georgia's momma) of Little Dogs On Long Leashes…SCHOOL DAYS.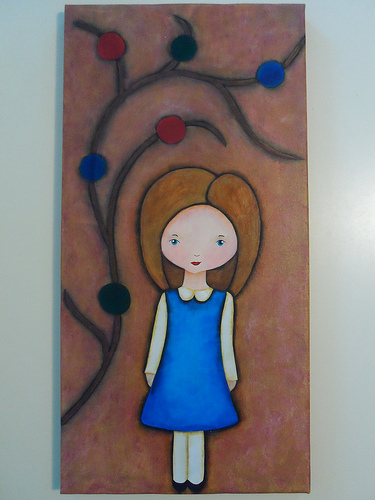 This week's inspiration is…JOY.