July 16
.
Here's what was happening in my studio this past week: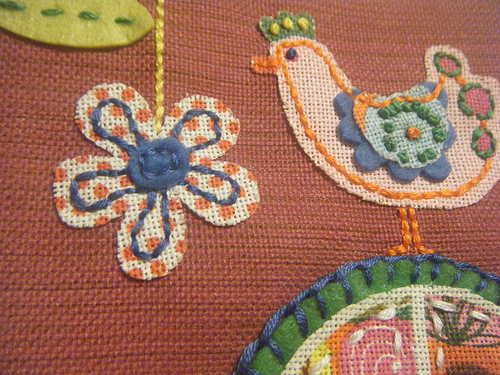 My "Try This" posts in July are all about kits.  This week, I stitched a Dimensions Embroidery Kit.
I'm finishing up my Artful Gathering Session 1 class…Crazy Quilting 101.  I added silk ribbon embroidery and embellished my embroidery stitches.  I also added a few other embellishments.  Now, I need to finish my pouch by adding a back, lining and handle.
I belong to two card clubs and this week, I got together with one of them.  We made this card.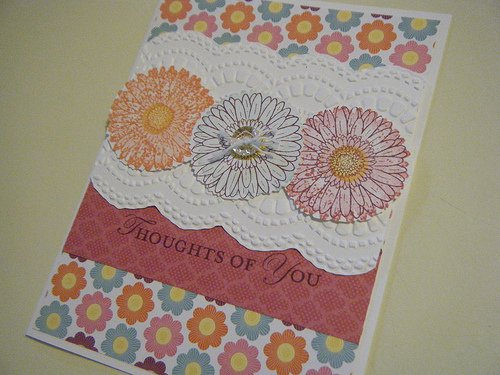 And this card.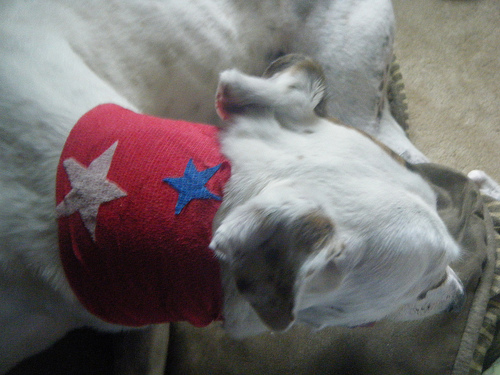 Friday, Casper went to the vet for his annual wellness visit and to donate blood.  Casper and Nikki are blood donors.  That night, when we went to bed, he was very whiny.  I let him out, but the next time he started up, I pushed him out of the bedroom and shut the door.  I could still hear him whining, so I got up.  One whiff, and I knew my boy wasn't whining for nothing.  I don't know what caused it, but Casper had diarrhea.  My dear boy was trying to tell me, but I didn't get the hint.  Even with that, he had his "accident" in front of the door on the entrance rug.  He tried to get as close to "outside" as he could.  Isn't he the sweetest, best boy?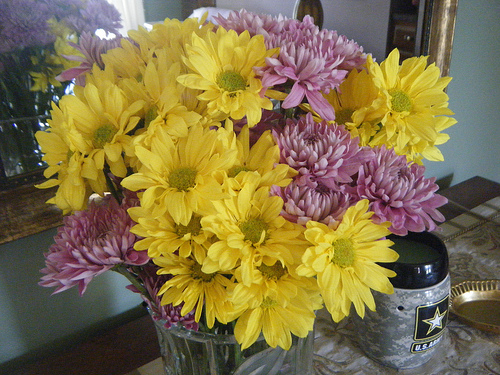 The next day, Casper gave me a big bouquet of flowers to thank me for getting up at 4 am and cleaning up the mess.  Isn't Casper sweet…and smart.
Daily Inspiration
 
 "Silent" and "listen" are spelled with the same letters. 
Author Unknown