July 2
.
Here's what I've been doing in my studio:
I finished the flowers I made in June by giving them pretty centers.
 
I did the piecing work for my crazy quilt pouch.
I made my first attempt at the Blogville Ladies Crochet Society's July project…a potholder.
See that ripple?  I didn't pay careful attention to counting my rows, so one side was larger than the other.
I found this clever little device to help me keep count.  I put it on a cord so I can wear it around my neck. 
If you'd like to learn to crochet, please join us.  This is only our second project, so you have plenty of time to catch-up.  Our first project was a dishcloth.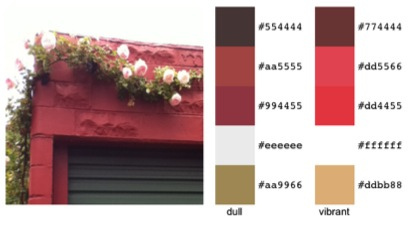 I finished June's project for the 2012 Creative Color Challenge.  Each month, I'm making a yarn vase for the challenge.  June's color palette was Red & Roses.
 Daily Inspiration
 
A man's work is nothing but this slow trek to rediscover, through the detours of art, those two or three great and simple images in whose presence his heart first opened.
Albert Camus