June 4
.
I had a lot of fun this week!  Here's what went on in my studio: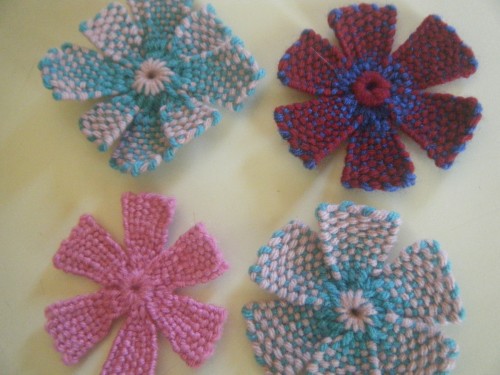 For my Wednesday "Try This" post, I did the final installment of flower loom flowers.  I focused on more woven flowers.  These are a little time consuming, but I enjoyed making them.  I made the flower on the bottom right after Wednesday's post.  I wanted to see if I could get fuller petals with a looser weave, and it worked nicely.
I'm finishing up the paintings I started while taking Juliette Crane's How to Paint a Girl and How to Paint an Owl E-courses.  I started fiddling with a painting I call "Exotic Owl."  I feel a little lost with this one.  This week, I'm going through a notebook with inspirational pictures I've collected to see if I can come up with something.
The most fun this week…learning to crochet!  Who's teaching me?  Dinah, Bridget & Elliot's mom (Lynne), over at Dip-Dip and The Bridge.  This month, we're making a dishcloth.  Lynne posted instructions, pictures and two videos to get us going on our first project.
Here's my first little bit…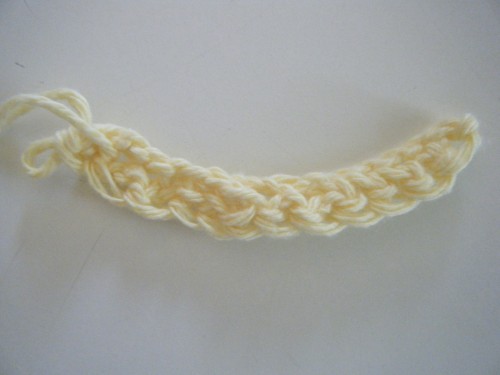 Then, I did a little more…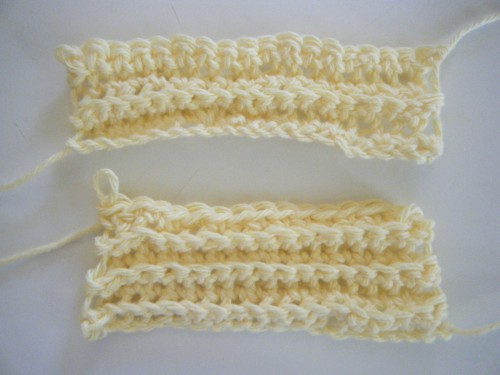 Next, I started my dishcloth and quickly realized I was crocheting a triangle dishcloth.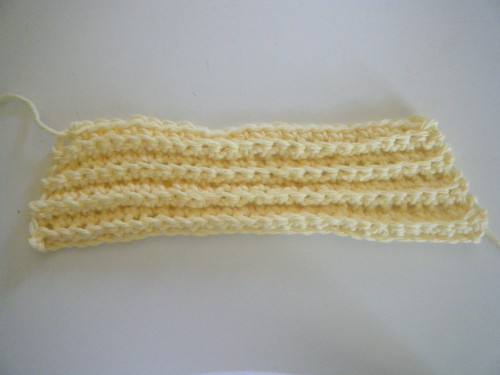 So I started again.  Halfway through, I decided to review the instructions.  Notice a difference?  It's supposed to look like the top portion.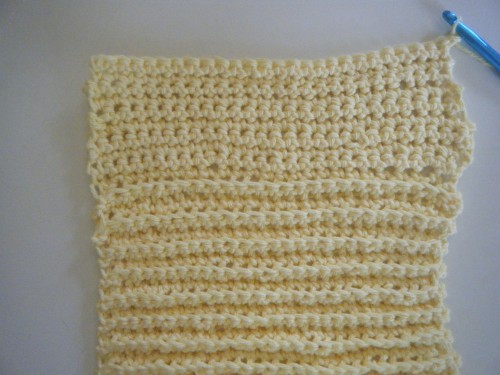 We're doing a single crochet stitch.  On the bottom portion, instead of picking up both strands of yarn, I only picked up one strand.
I'll keep practicing!  I am using 100% cotton yarn and a size K crochet hook.  At the end  the month, Lynne will post pictures of all our dishcloths.  Please join in.  There's always room  for more in The Blogville Ladies Crochet Society.
Daily Inspiration
 
You don't understand anything until you learn it more than one way.
Marvin Minsky