March 11
.
Here's what's going on in my studio…
This past week, I took some time to work on some of my unfinished paintings. I like to work on several at a time. They're still all unfinished though. I think I need a few more painting sessions.
On a side note…Lynne, creator of the fabulous mini-me's, has featured Freedom, Casper & Nikki's mini-me's on her blog today. Check out Dip-Dip and The Bridge for more mini-me fun.
 This Week's Inspiration
In 2013, I'm doing Inspiration Mondays and Results Thursdays. Every Monday, I'll post a painting "inspiration" and then on Thursdays, I'll post how I'm interpreting that inspiration.
Last week's inspiration was from KB of Romping & Rolling in the Rockies…NATURE. This is the girl that came out of that inspiration…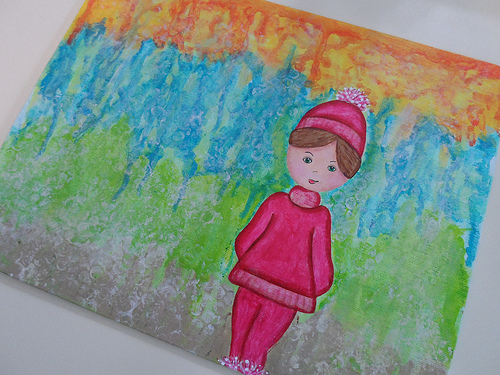 I was inspired by the snowy pictures on KB's blog, although my painting didn't turn out too snowy.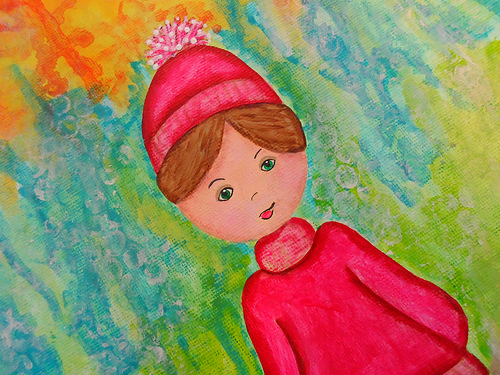 This week's inspiration comes from Sue of Graceful Greyhounds. Yesterday (March 10) was Mother's Day in the UK and March is her mom's birthday month, so Sue's inspiration word is…LOVE.