March 25
.
Here's what's happening in my studio…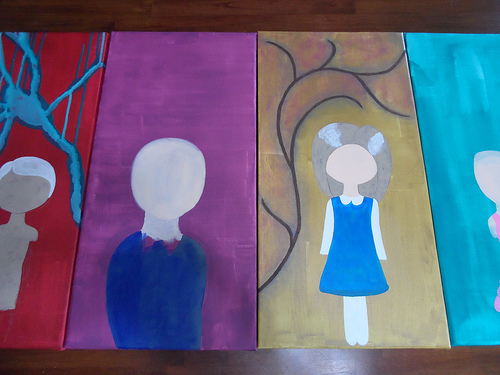 I want to paint some larger paintings. This past week, I purchased four 12″ x 24″ canvases and started some new paintings.
This Week's Inspiration
In 2013, I'm doing Inspiration Mondays and Results Thursdays. Every Monday, I'll post a painting "inspiration" and then on Thursdays, I'll post how I'm interpreting that inspiration.
Last week's inspiration was from Lynne of Dip-Dip and The Bridge…SPRING FLOWERS. This is the girl that came out of that inspiration…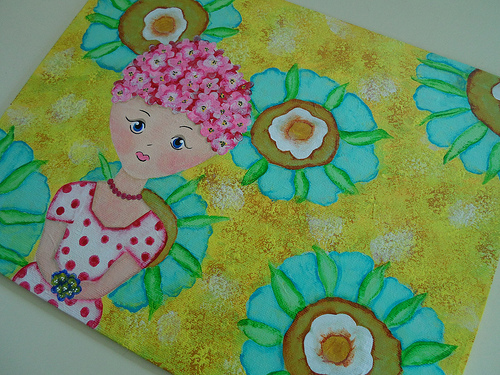 This week's inspiration comes from my boss, Susan…NATURE, THE WOODS, TRILLIUM.