May 14
.
Here's what's been happening in my studio:
For May's "Try This" posts, I'm playing with my newest craft gadget…the Flower Loom.  This week, I made the same flower using different materials.
I finished these paintings.
Using Art Journal All Year E-Course from Red Velvet Shop as my guide, I completed a few new pages in my Art Journal.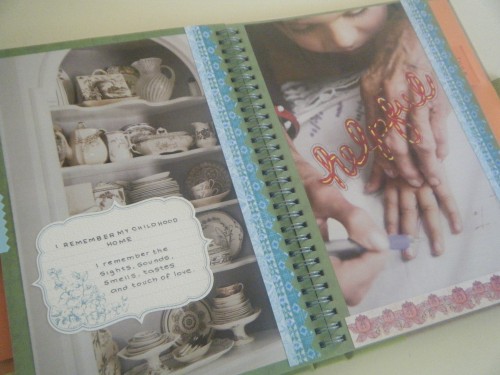 Daily Inspiration
 
Each day comes bearing its own gifts.  Untie the ribbons.
Ruth Ann Schabacker