May 21
.
Here's what I've been working on:
May's "Try This" posts are all about the Flower Loom.  This week, I made flowers by combining two separate simple flowers and adding button centers.  I also tried my hand at the weaving technique but wasn't pleased with the results.  I appreciate the suggestions I received from your comments.  Folks with experience in knitting and crocheting zeroed in on how to fix my problem right away.  Thank you.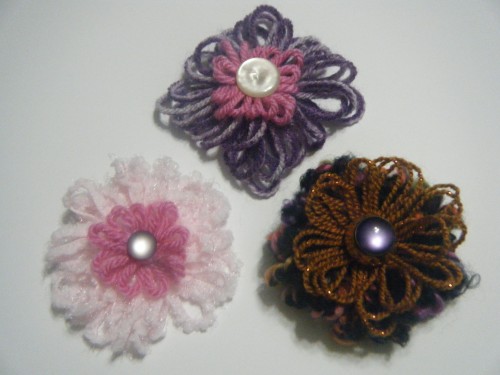 Another focus I have for the next few weeks is finishing my "girl" and "owl" paintings.  This week, I finished two.  This was a bit of a "cheat" because both were basically finished.  Taking care of a few details that were bothering me helped "finish" the projects in my mind.
I also hosted one of my card clubs on Friday.  We made three projects:
A card.
A little notepad.
A cute party favor.  Perfect for a few candies or a little present.
 
I'm participating in the 2012 Creative Color Challenge, but I'm a little behind.  Each month, I'm making a yarn vase for the challenge.  This vase, for April, brings me up-to-date.  April's color palette was Mustard Yellow.
 
I decided to stay monochromatic, and I really liked the result.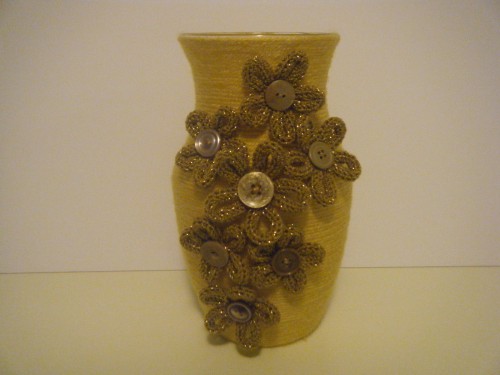 Daily Inspiration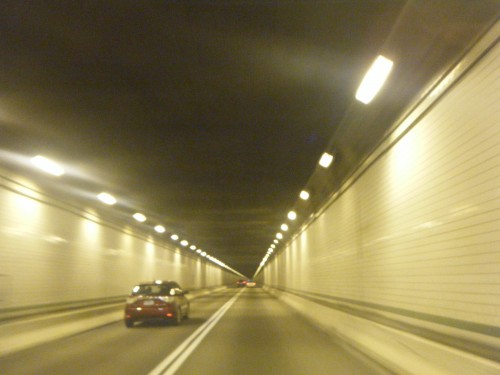 If we don't change, we don' grow.  If we don't grow, we aren't really living.
Gail Sheehy