May 28
.
Here's what's happening in my studio:
Every Wednesday, I do a "Try This" post where I pick a theme and work on it all month.  For May, I'm making flowers with a Flower Loom.  This week, I made a flower using a weaving technique.  I wasn't super pleased with my flower, but it has a quirky kind of charm.  I want to try it again and see if I can get a neater flower.
I'm also taking the next several weeks to finish up paintings I started while taking Juliette Crane's How to Paint a Girl and How to Paint an Owl E-courses.  This week, I finished two paintings, a girl and an owl.
 
I'm also participating in the 2012 Creative Color Challenge.  Each month, I'm making a yarn vase for the challenge.  May's color palette is Pink.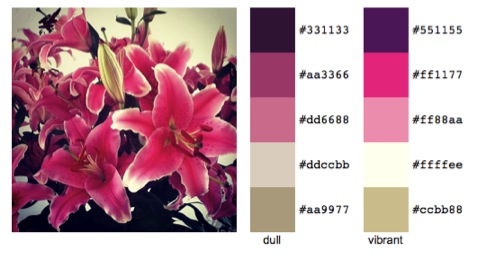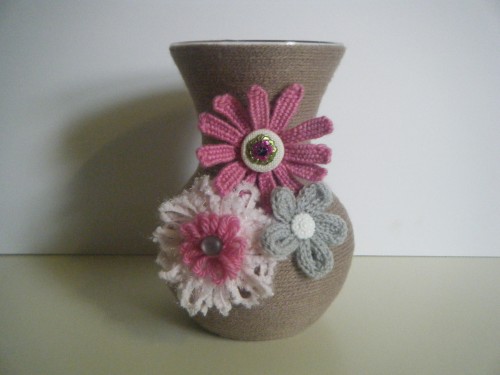 Have you ever wanted to learn to crochet?  My friend, Dip-Dip, Bridge & Elliot's mom, creator of the lovely little crocheted cactus I won (check it out here) and the blog Dip-Dip and The Bridge, is  going to teach us.  On Friday (June 1), she's going to post a tutorial on how to crochet a dishcloth.  If you'd like to join the crochet-a-long, you'll need a ball of 100% cotton yarn and a large crochet hook.  If you'd like, you can also add another ball of 100% cotton yarn in a different color for the edging.  After we've finished our dishcloths, she'll post pictures of our creations.  I'm going to give it a try.  Join me.
 Daily Inspiration
 
The thing about glitter is, if you get it on you, be prepared to have it on you forever 'cause glitter is the herpes of craft supplies.
Dimitri Martin