May 6
.
Here's what's been happening in my studio…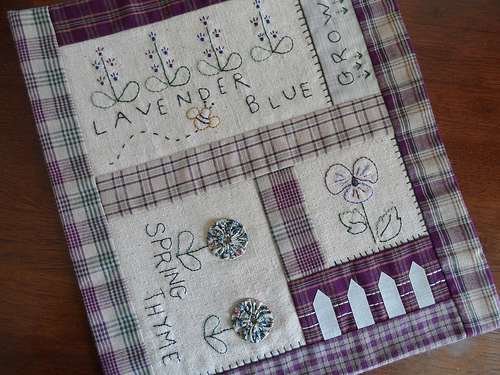 I'm taking the next several weeks to finish up an old project…four mini quilts and four matching dolls. This week, I finished up The Seedy Lady mini quilt.
This Week's Inspiration
In 2013, I'm doing Inspiration Mondays and Results Thursdays. Every Monday, I'll post a painting "inspiration" and then on Thursdays, I'll post how I'm interpreting that inspiration.
Last week's (and this week's) inspiration comes from Kirsten of Peaceful dog…SEASHELLS. Here's how far along I am.
I'm in a bit of a painting slump. Hopefully I'll get more done this week.