May 7
.
Here's what's been happening in my studio:
I gave in an got a new craft gadget…the Flower Loom.  I'll be playing with this during May's "Try This" posts.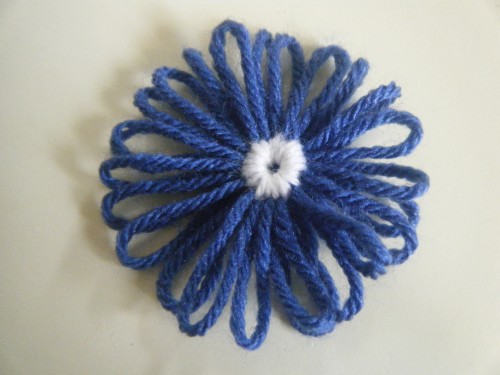 I worked on my owls…part of what I'm learning in my How to Paint an Owl E-Course.
You may remember that I'm participating in the 2012 Creative Color Challenge , but I've gotten a bit behind.  Time to play catch-up.  Each month, I'm making a yarn vase for the challenge.  March's  color palette was Tranquil Blues.
I decided to try something different for this vase.  Instead of flowers, I decided to add some beading.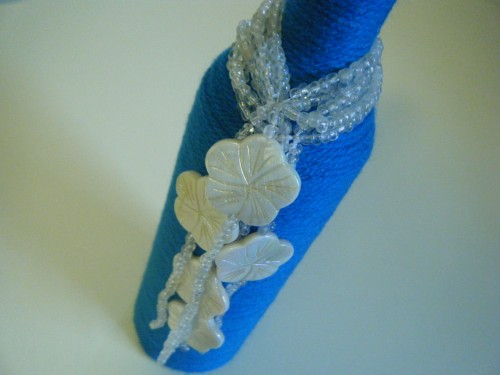 Daily Inspiration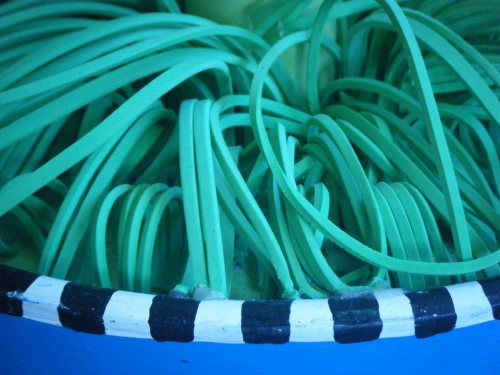 Everything that is new or uncommon raises a pleasure in the imagination, because it fills the soul with an agreeable surprise, gratifies its curiosity, and gives it an idea of which it was not before possessed.
Joseph Addison