November 12
.
Here's what's been happening in my studio…
My focus the entire month of November is the Art Every Day Month challenge.
I've committed to starting a "girl" painting every day of the month.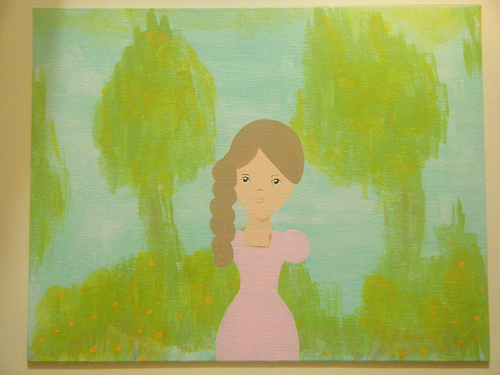 Most (probably all) won't be finished, but I want to take this opportunity to start painting again.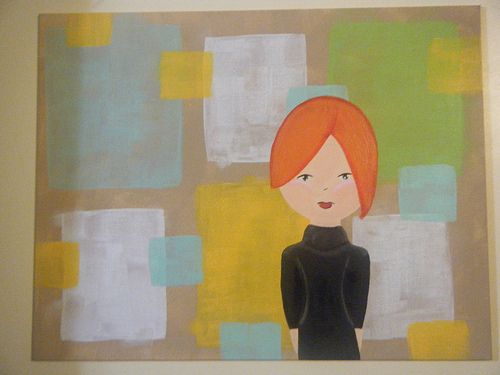 My goal is to paint without much thought.
Just get the creative juices flowing…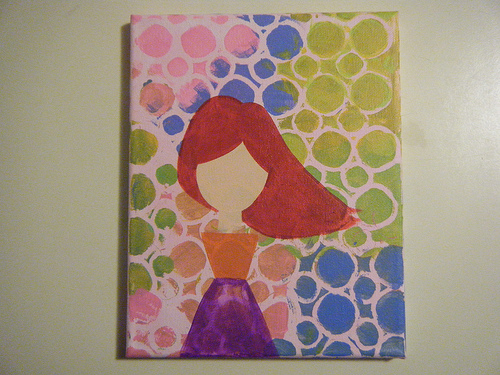 …and see what girls show up.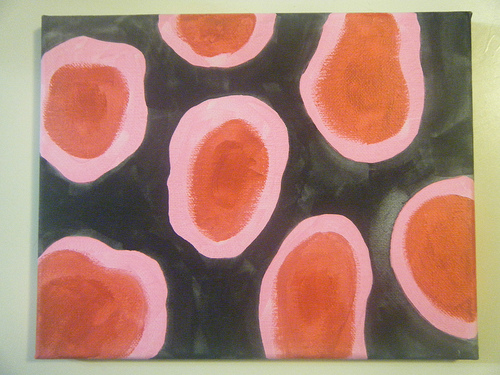 I like to paint the backgrounds first, with no thought about what girls will go on them.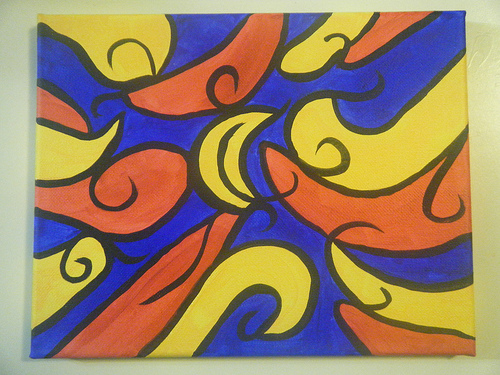 I didn't start November with 30 canvases, so I'm still playing "catch-up." Â This week, I painted two background canvases.
Since I'm so busy with my girl paintings, I want to keep November's "Try This" posts simple and fun. Â I love making flowers, so all this month, I'll do a different flower every week. Â Last week's flower was a puff flower.
I also had one of my card clubs last week. Â We made a Christmas card…
…that was pretty inside and out.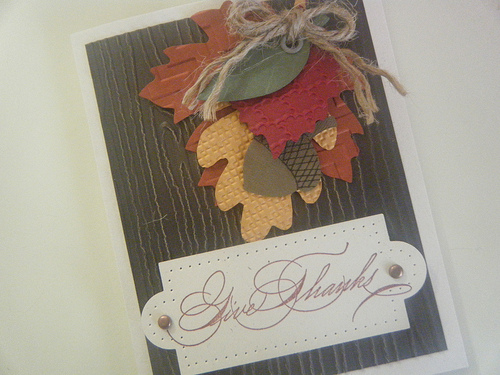 We also made this beautiful card for autumn.
Art Every Day Month – Day 12
This is today's girl…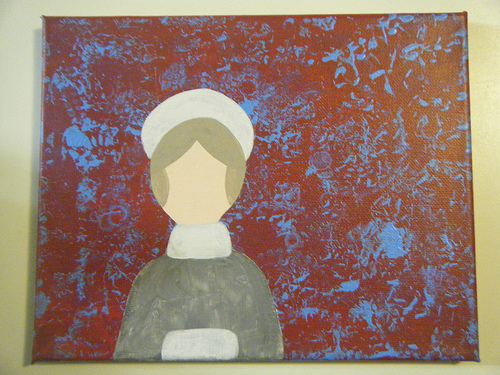 Daily Inspiration
My ideas usually come not at my desk writing but in the midst of living.
Anais Nin