November 26
.
Here's what's been happening in my studio…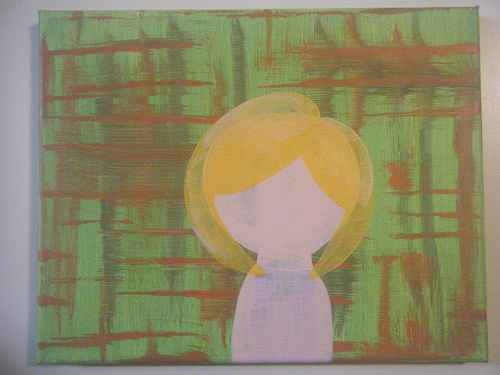 My focus the entire month of November is the Art Every Day Month challenge.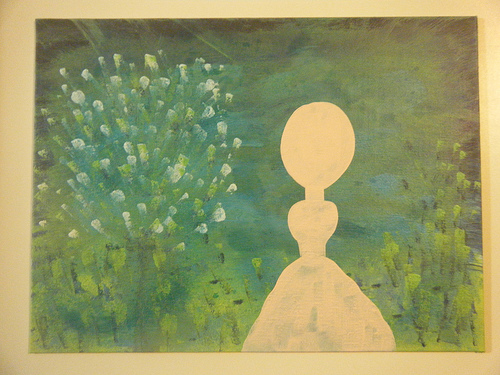 I've committed to starting a "girl" painting every day of the month.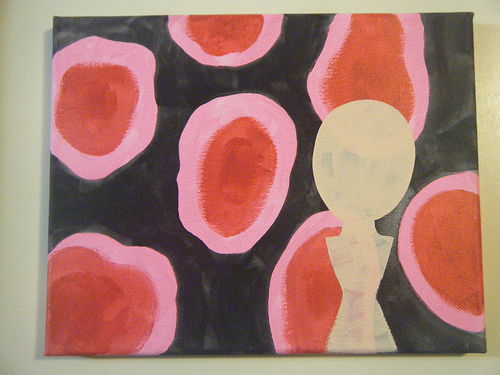 This was the week of the "barely there" girls.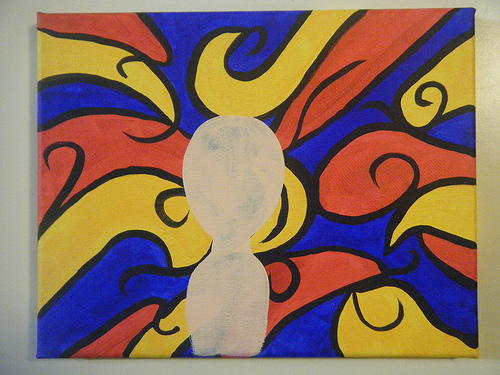 I'm blaming Thanksgiving.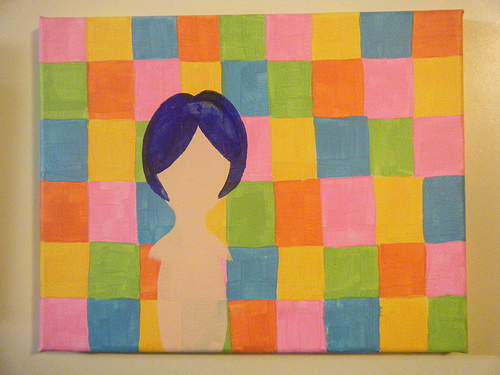 That's my story, and I'm sticking to it.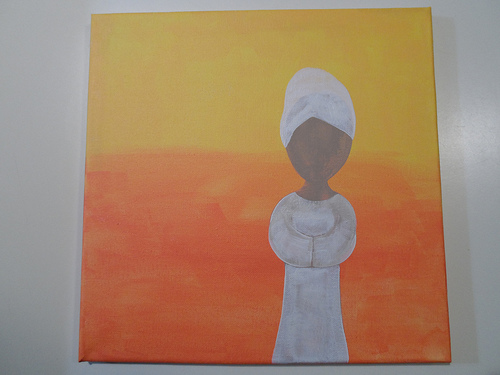 One week to go.
I didn't have all my background canvases prepared when I started this challenge on November 1st, so I've been working on those. This is the only canvas I prepared this week with any detail. The remaining canvases, I'll paint simply and add detail later.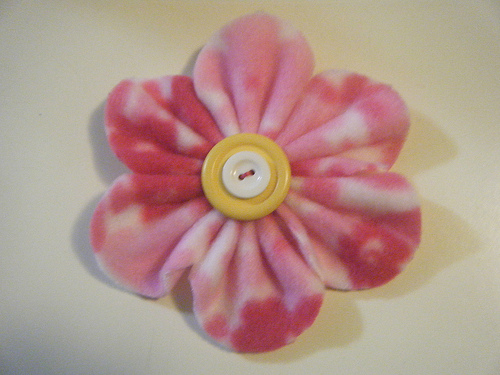 Since I'm so busy with my girl paintings, I want to keep November's "Try This" posts simple and fun.  I love making flowers, so all this month, I'll do a different flower every week.  Last week's flower was a simple fleece flower.
I had a card club on Sunday and we made a card and a gift tag.
Art Every Day Month – Day 26
Here is today's girl…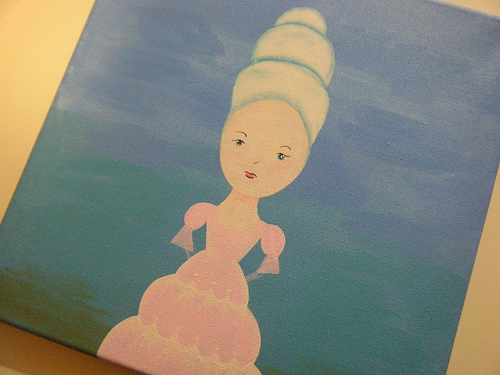 Daily Inspiration
One should always be a little improbable.
Oscar Wilde