October 21
.
Here's what's happening in my studio…
Friday, I had Stampin' Up! Card Club. Here's what we made:
This cute little candy holder using a toilet tissue roll.
This interesting card, made using a die that creates a two-sided pop-up feature.
It was tricky photographing this one. Does the effect translate?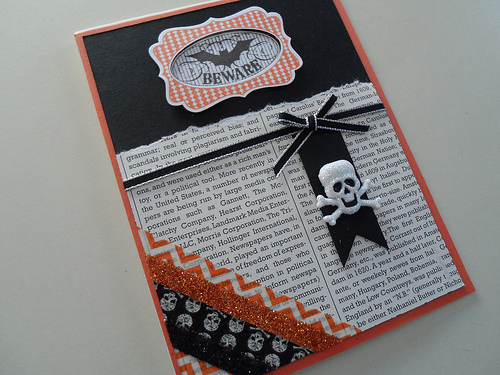 Finally, this cool Halloween card made using washi tape on the corner, a nifty skull button, and stamps with matching punches.
There were even cool Halloween surprises. My friend made this adorable single-serve Halloween s'mores packet; my niece made this candy-filled witch's broom; my sister made this Frankenstein packet filled with popcorn. A fun night, for sure.