October 29
.
Here's what's been going on in my studio this past week: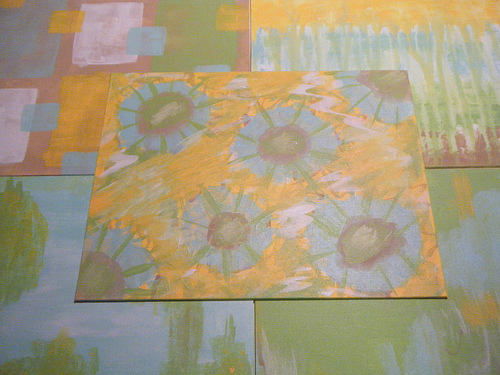 I prepared five canvases using a the same five colors on each canvas.  I'm focusing on canvases again in October because I'm preparing for the Art Every Day Month challenge in November.  I plan to paint a "girl" everyday in November, and I want to have the background canvases pre-prepared.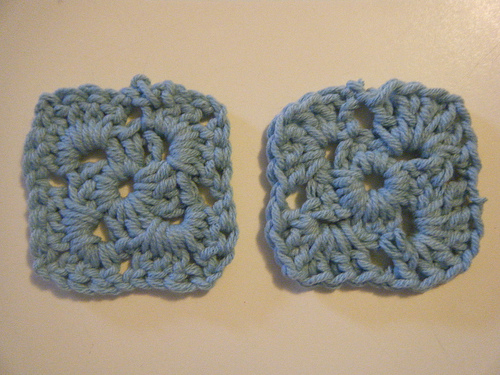 The September/October project for the Blogsville Ladies Crochet Society was a Granny Squares Pillow.  These two squares are my best effort.  I struggled with the granny squares.  Lynne, the organizer of the Blogville Ladies Crochet Society suggested I checkout some YouTube video.  I think that's a great suggestion because I'll be able to see the crochet stitching in motion and figure out what I'm doing wrong.  You can check out the Society's creations here.  November's project is "you pick."  We can make anything we want.
Each month, I'm making a yarn vase for the 2012 Creative Color Challenge.  The color palette for October was Woodgrain.
Daily Inspiration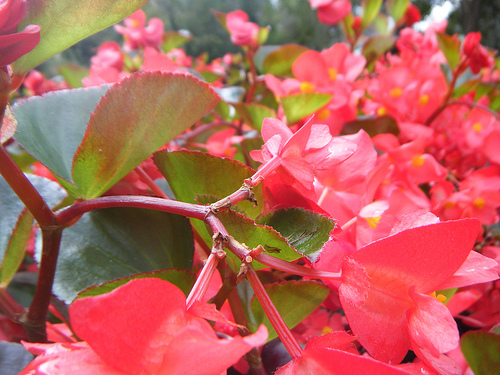 It is not revolutions and upheavals that clear the road to better days, but revelations, and lavishness of someone's soul inspired, and ablaze.
Boris Pasternak