September 2
.
Here's what's been happening in my studio…
I had a Stampin' Up! cardmaking club meeting in August, so I made two new cards.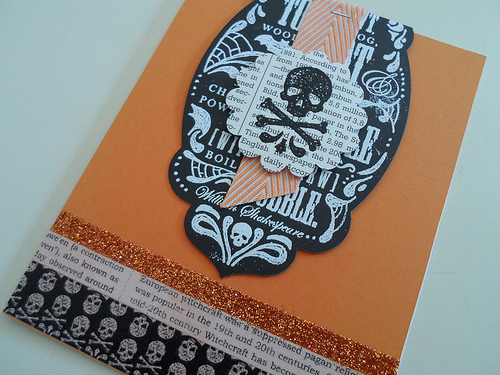 A Halloween card. The two stripes at the bottom are washi tape. The glitter stripe was made by applying a piece of double-sided sticky tape and then adding glitter. We also used embossing powder on the background stamp and skull stamp.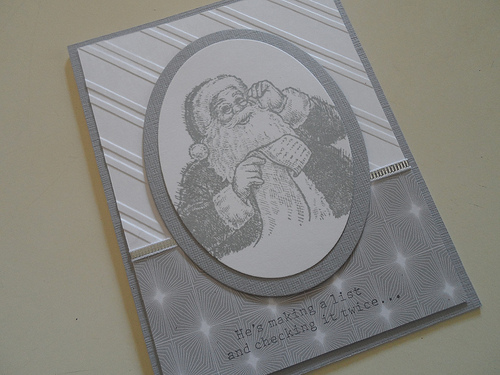 A Christmas card. I fell in love with this card because it would be so easy to make in any color you choose. The striped background was made with an embossing folder and a Sizzix machine and the perfect ovals where cut using dies. I ordered this stamp set because in my fantasy life, I will use it to make my Christmas cards. I'm so awesome in my fantasy life!
This Week's Inspiration (well…Last Month's Inspiration)
In 2013, I'm doing Inspiration Mondays and Results Thursdays. Every Monday, I'll post a painting "inspiration" and then on Thursdays, I'll post how I'm interpreting that inspiration.
My last inspiration (before The August Break 2013) was PEACE.
Notice that it's hanging on a wall. I put up some of my paintings at my local library. I'll show more photos soon.
This month, I'm committed to finishing paintings I've started but never completed. So my inspiration for the month of September is FINISHING WHAT I STARTED.