April 20
.
Every Saturday, I share my weekly Artist Date.
This week was another stay-at-home Artist Date. I wanted to work on my inspiration files.
What are my inspiration files? Generally images, articles and instructions I pull out of magazines and return to when I need an idea or inspiration. Â When I see something that intrigues me, I put it in an accordion file.
From time to time, I go through the accordion file and put the pictures, articles and instructions in notebooks.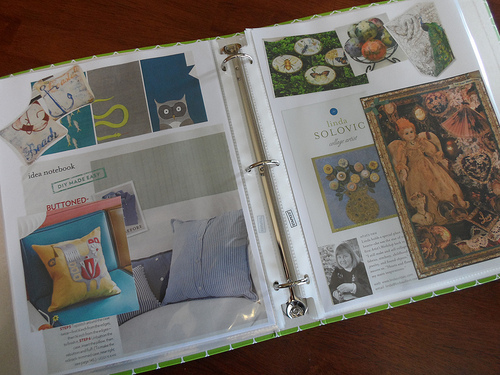 It was not just time for me to move things from the accordion file to my notebooks, but time to go through and do a review and purge. The weight of too many ideas can be as stifling as too few ideas. Â This is not a one day project, but I can already feel a lightness.