April 11
.
Every Monday, I'm posting a painting "inspiration." Every Thursday, I'm posting how I interpreted the inspiration. I decided to do this to keep myself painting, to strengthen how I go from an idea to a painting, and to give myself permission to play and try new things. For the next several weeks, I'm taking my inspiration from the great ideas you sent me.
This week's inspiration comes from my friend, Amy…DOG LOVER. Here's the girl that came out of that inspiration…
As usual, I still have some work to do on her, particularly her hair.
How to be HAPPY!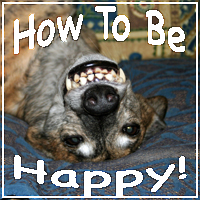 Every Thursday, Jay of The Depp Effect, posts something that makes her happy, and I'm playing along. She encourages us to look around and notice the things that make us happy. I enjoy this challenge because it makes me consider the things that make me happy, but are easily overlooked. It's a wonderful exercise in attention and gratitude. Please grab the badge and join in.
Here's something that makes me happy…BAG BALM.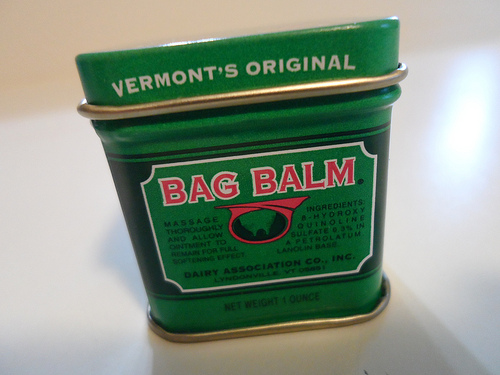 Recently, I noticed the sides and tips of my fingers were very dry and starting to crack. Bag Balm to the rescue. John L. Norris of Vermont invented Bag Balm in 1899 to soften cow udders. It worked so well, word got around, and Bag Balm is with us to this day. The distinctive green tin that Bag Balm comes in is virtually unchanged for over 100 years. Nikki has very dry and cracked paw pads. I just started using it on her and hope for a good result.