April 4
.
Every Monday, I'm posting a painting "inspiration." Every Thursday, I'm posting how I interpreted the inspiration. I decided to do this to keep myself painting, to strengthen how I go from an idea to a painting, and to give myself permission to play and try new things. For the next several weeks, I'm taking my inspiration from the great ideas you sent me.
This week's inspiration is a repeat of last week's inspiration provided by my friend, Susan…NATURE, THE WOODS, TRILLIUM. Here's the first girl (now with a mouth) that came out of that inspiration…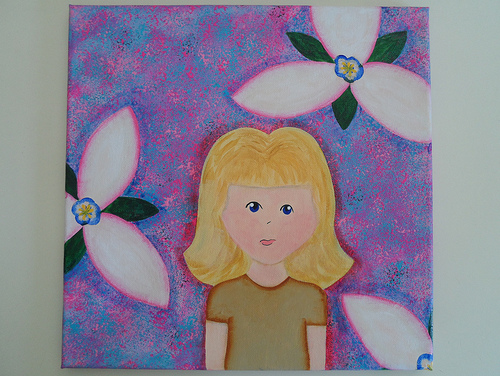 The first girl's focus was the trillium.
I wanted to use the inspiration again so I could do something with "nature" and "the woods." Here's the girl that came out of that inspiration…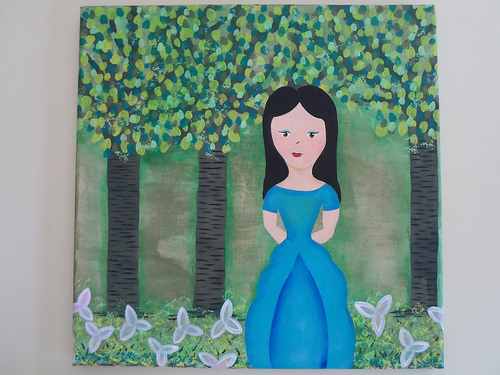 I still have work to do on both girls, but that's not unusual.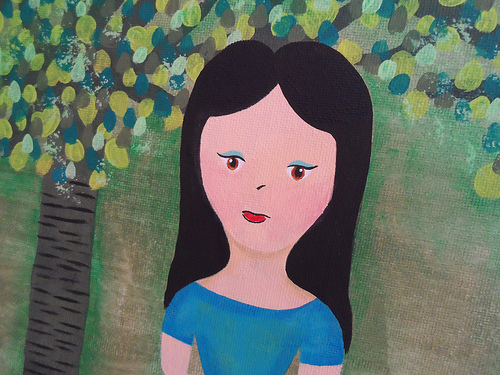 I'll need to set aside some time in the near future and have a "finish paintings" week.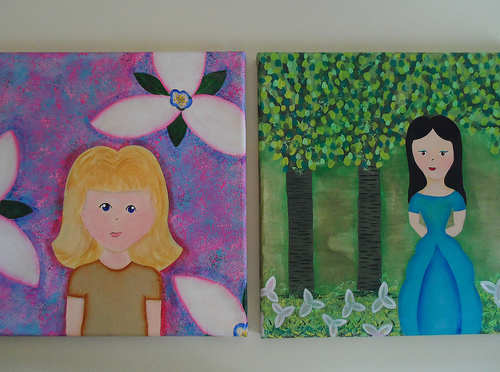 How to be HAPPY!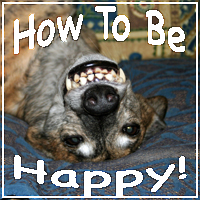 Every Thursday, Jay of The Depp Effect, posts something that makes her happy, and I'm playing along. She encourages us to look around and notice the things that make us happy. I enjoy this challenge because it makes me consider the things that make me happy, but are easily overlooked. It's a wonderful exercise in attention and gratitude. Please grab the badge and join in.
Here's something that makes me happy…PRETTY BLANK NOTEBOOKS.
Writing in these makes me feel elegant. The only temptation I have to guard against is hoarding them up and not wanting to write in them. Thanks to my "don't save things for good" life improvement program, I've overcome my aversion to using and enjoying them.