February 21
.
Every Monday, I'm posting a painting "inspiration." Every Thursday, I'm posting how I interpreted the inspiration. I decided to do this to keep myself painting, to strengthen how I go from an idea to a painting, and to give myself permission to play and try new things.
This week's inspiration was ICE. Here is the girl that came out of this inspiration…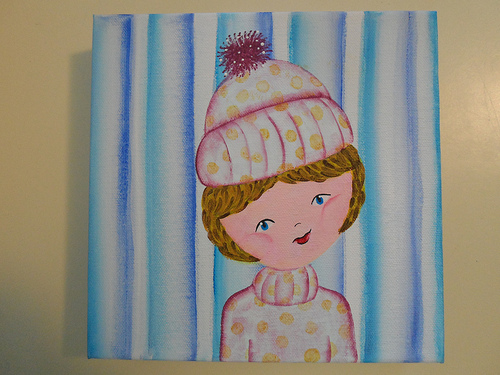 My original idea was to paint a wispy girl against a blue and white background, but as I'm learning, once I get painting, one thing leads to another and pretty soon I have something completely different than what I intended.
How to be HAPPY!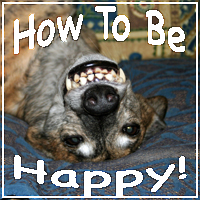 Every Thursday, I'm also participating in How to be HAPPY! a challenge hosted by Jay of The Depp Effect.
This is a great challenge because it really makes you consider the things that make life good, and often those things are small but powerful. So easy to participate…Take a picture and write about one thing that makes you happy in some small way. Then, head on over to The Depp Effect and link your post.
Here's something that makes me happy…FINGERNAIL POLISH.
I've loved fingernail polish for a long, long time. Until recently, I stuck with red, pink and neutral colors. Last year, I started to pick up a bottle or two of some of the new colors that have been popular the last several years. I am really starting to enjoy it. My new favorite polish is Julep. I'm wearing Daphne in the picture. Wearing fingernail polish just makes you feel…polished.