January 17
.
Something new I'm doing in 2013…Inspiration Mondays and Results Thursdays. Every Monday, I'll post a painting "inspiration" and then on Thursdays, I'll post how I'm interpreting that inspiration. I think this will be a fun exercise for me and keep me painting. It will also allow me to discover and share my "process."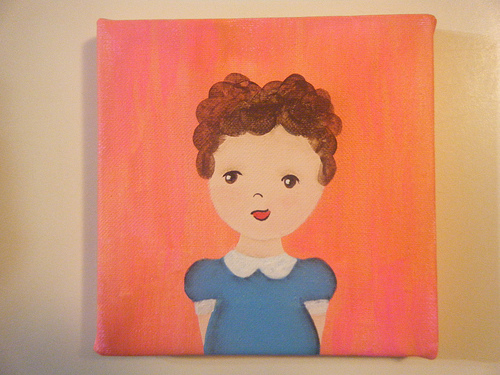 This week's inspiration comes from two little girls I painted during the Art Every Day Month Challenge in November.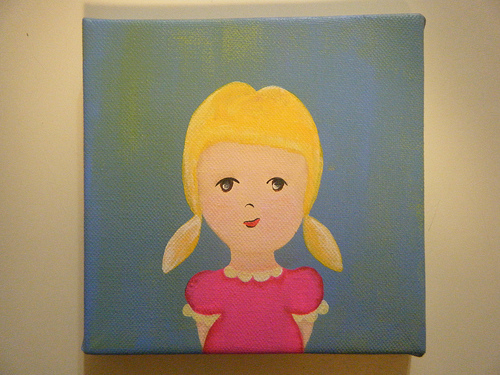 Every time I thought about them, the words NURSERY COLORS popped into my mind, so that's what I used for my inspiration this week.
I started with the background.
I planned to do something in yellow and green, but it ended up with a lot of pink.
I liked the simplicity of the "inspiration" girls, so I kept this girl simple too.
How to be HAPPY!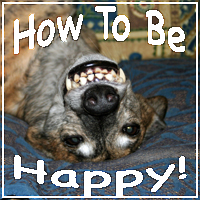 Every Thursday, I'm participating in How to be HAPPY! a weekly challenge from Jay of The Depp Effect. It's easy to participate…
Take a picture and write about one thing that makes you happy in some small way. Then, head on over to The Depp Effect and link your post.
I was putting away my earrings the other day and thought, "I love my silver safekeeper."
Silver safekeeper is a type of lining used in jewelry boxes that keeps silver from tarnishing. It's great because you don't have to reach for a favorite piece of jewelry only to find you can't wear it because it's black with tarnish. What a great invention.