June 27
.
Every Monday, I post a painting "inspiration." Every Thursday, I post how I interpreted the inspiration. I decided to do this to keep myself painting, to strengthen how I go from an idea to a painting, and to give myself permission to play and try new things. For the next several weeks, I'm taking my inspiration from the great ideas you sent me.
This week's inspiration comes from The Typist (Georgia's momma) of Little Dogs On Long Leashes…SCHOOL DAYS.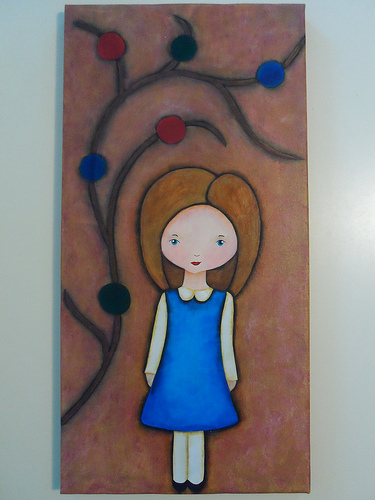 Some changes I have in mind…lighter hair color, some embellishment(s) on the dress (pockets, buttons, etc.) and highlights on the branches and balls.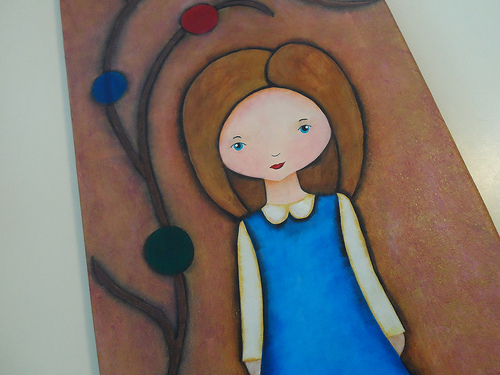 How to be HAPPY!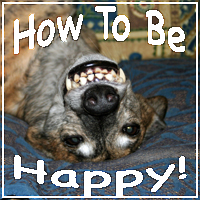 Every Thursday, Jay of The Depp Effect, posts something that makes her happy, and I'm playing along. She encourages us to look around and notice the things that make us happy. I enjoy this challenge because it makes me consider the things that make me happy, but are easily overlooked. It's a wonderful exercise in attention and gratitude. Please grab the badge and join in.
Here's something that makes me happy…MYSTERY STORIES.
My first introduction to mystery stories was Nancy Drew. I pretty much love them all…cozies, police procedurals, hard boiled, soft boiled, gothic…all of them. Do you have a favorite mystery book or author? If so, I'd love to hear about them. I'm always looking for something new to love.