March 21
.
Every Monday, I'm posting a painting "inspiration." Every Thursday, I'm posting how I interpreted the inspiration. I decided to do this to keep myself painting, to strengthen how I go from an idea to a painting, and to give myself permission to play and try new things. For the next several weeks, I'm taking my inspiration from the great ideas you sent me.
This week's inspiration is from Lynne of Dip-Dip and The Bridge…SPRING FLOWERS. Here's the girl that came out of that inspiration…
I'll probably work on her a bit more. I'd like to beef-up her bouquet and perhaps add more definition to her hat. When I'm working on a painting, the longer I work, the more I find myself focusing on small things. I like to stop, then come back to it. Often, after a bit of a break, I can more clearly see the details or colors I'd like to add.
How to be HAPPY!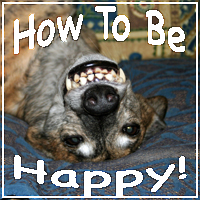 Every Thursday, Jay of The Depp Effect, posts something that makes her happy, and I'm playing along. She encourages us to look around and notice the things that make us happy. I enjoy this challenge because it makes me consider the things that make me happy, but are easily overlooked. It's a wonderful exercise in attention and gratitude. Please grab the badge and join in.
Here's something that makes me happy…COMFORTABLE SHOES.
I've always been particular about my shoes, mainly because I have a wide foot and medium-width shoe (read cute and inexpensive) are excruciating on me. A few years ago, I decided I would try my best to ONLY have comfortable shoes in my closet. I still have a few "ouchies" I need to get rid of, but for the most part, I have pretty happy feet.